If the last year has taught us anything, it's that a lot of work needs to be done to combat systemic racism that exists in all walks of life. Sport is no exception.
The benefits of investing in our physical health are tenfold. Being involved in sports provides a sense of community and belonging; friendships are built, confidence is grown and discipline is solidified. 
Therefore, it is imperative that people of colour should not feel excluded from those vital spaces because of the structural racism that binds them to a certain set of circumstances. These can be found in financial barriers, unconscious biases that create hostile environments, or something as simple as not seeing anyone who looks like you throwing around a sandbag.
It isn't enough that we acknowledge a problem. We need to take an active, anti-racist approach to understanding and unlearning bias to make CrossFit welcoming and safe for everyone who wishes to join. And it's already starting, with initiatives like Project Onyx aimed at eliminating the barriers that underrepresented and underserved people of colour face.
CrossFit is, for the most part, a very white sport. However in the last year following, the brand has been making strides in their commitment to diversify, enquiry and inclusion. This includes implementing a DEI council, launching a scholarship program for underrepresented communities, funding community initiatives and hiring dedicated individuals to work solely on this issue.
But while CrossFit Inc. is busy putting their words into action, what can we do on a local level? As both CrossFit enthusiasts and citizens of the world — what can we do to help combat racism in our local communities? How can we make CrossFit a community for everyone?
---
To help answer this question, BOXROX sat down with allyship coach Jarral Boyd. Jarral works to build community diversity & inclusion structures from her adopted home of Berlin, Germany, but she grew up in Buffalo, New York. As someone with a Black father and Indigenous mother, she has never had the privilege of ignoring systemic racism.
In 2018, Jarral got involved in roller derby for the sport and the community. Roller derby is a full contact sport played in teams of 15 on quad skates, and is popular all over the world but modern derby has its roots in the US. CrossFit athlete Jacob Heppner gave it a go on his YouTube channel.
However, once joining she was very aware that she was one of only a small handful of non-white people in the league, despite Berlin having a large makeup of many different ethnicities and cultures.
"My experience with bringing up the lack of racial diversity [in the league], was just like my experience of bringing it up anywhere else. People claimed to want to be more diverse but the second race was brought up, they squirmed."
This is a problem that exists throughout the sport, and Jarral has recently been involved in trying to do something about it.
In 2020 she began working with the Women's Flat Track Roller Derby Association (WFTDA) following the Spring BLM protest movement. Alongside other skaters from all over the world and from all different backgrounds, they created the ART Project which aims to examine and challenge racist and colonial structures within the sport of roller derby.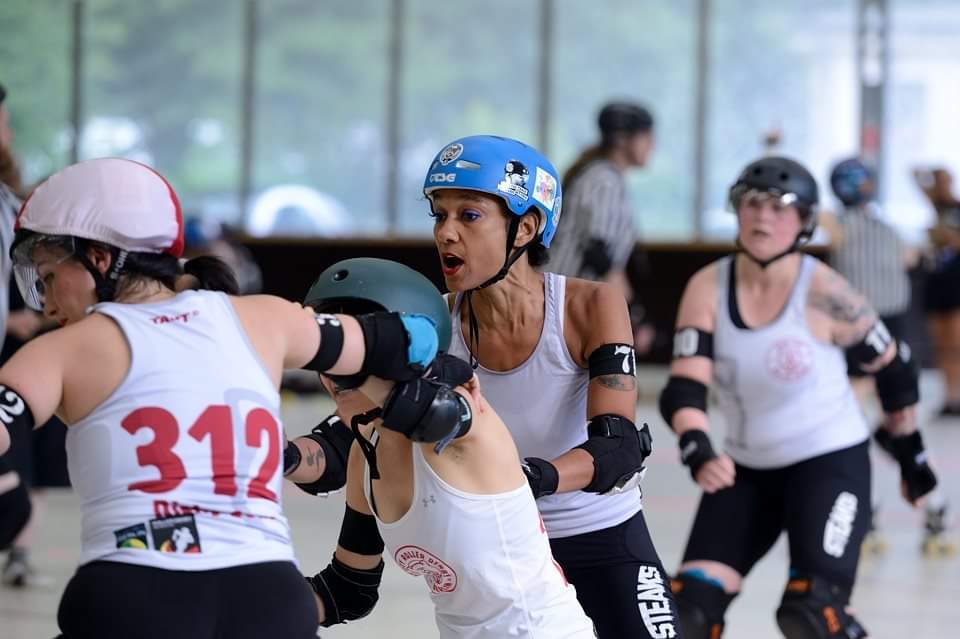 Jarral's history with derby and anti-racist education mean that she's had extensive experience working towards diversity and inclusion in sport, so BOXROX directly asked her what she thought box and gym owners should be doing on a local level to make make their boxes more inviting for communities of colour who want to get involved with functional fitness.
Read More: What You Can Learn From the Inspirational Elijah Muhammad (Plus 10 of His Workouts)
It Starts with Education
Before inviting people into a space, you have to make sure that space is a welcome one.
"You, yourself and whoever you already employ need to take anti-racist, sensitivity, cultural awareness training so that you can already provide that space to anyone who's coming into it," says Jarral.
"A lot of times people believe that recruitment should be the first step, but it should actually be the other way around."
It's important to remember that racial bias seeps into so many parts of life, and when we are unaware or unwilling to learn what those biases are, they manifest in harmful ways that we as white people might not be aware of. You can only change something when you know it's a problem. You can take tests through Havard University's Project Implicit.
"As an owner and manager, and any other employees you have, you have to make sure that you're all on the same page with what safer space means and how you think you can provide that," Jarral continues.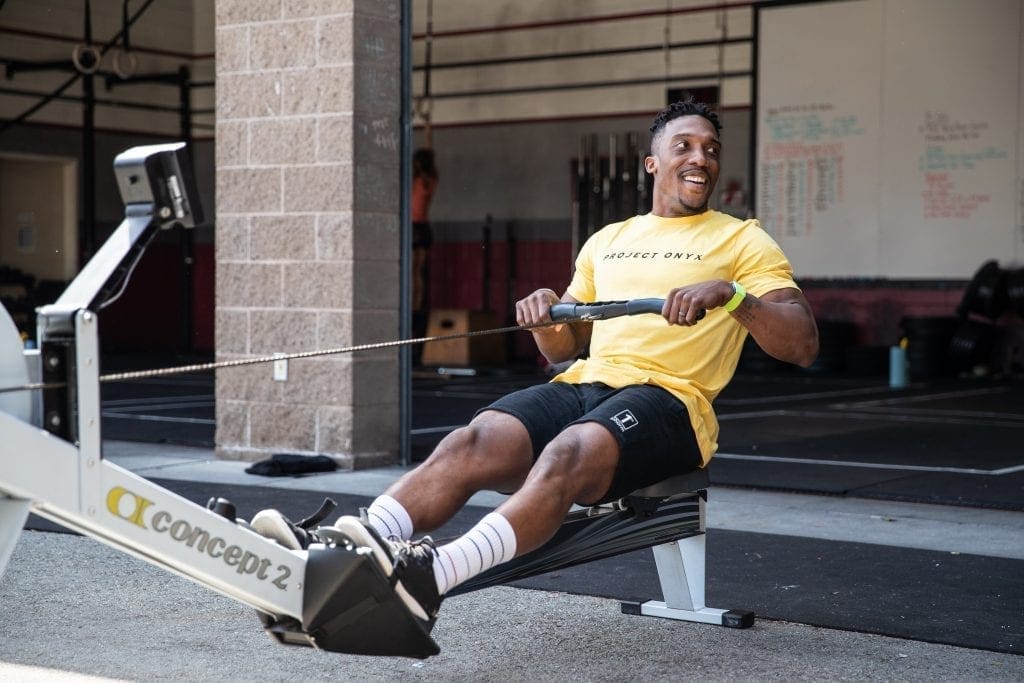 "First reach out to your network. Everyone knows people who work in places and maybe those people have had diversity training, because then that way you can get reviews, they can be vetted on whether or not it was a good experience. Because like anything else, it's a learning experience. You're only going to learn something if it works for you."
The goal should be to make sure that anyone who steps through the doors of your box wants to stay and wants to be involved, so it's important to lay the groundwork for making that possible before inviting people in.
Representation Matters
When you're looking for a new community to be part of, seeing yourself represented is a huge reason as to whether or not you stick around. You want to know you'll belong. So encouraging diversity from the start in hiring, outreach, and recruitment is imperative.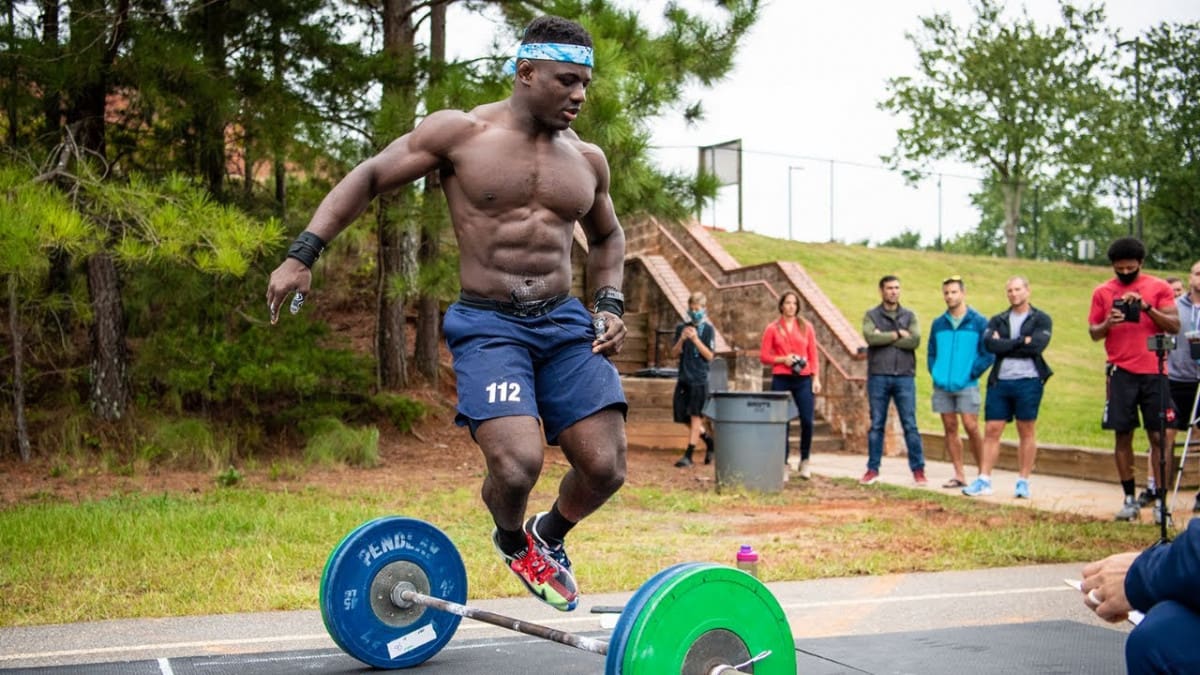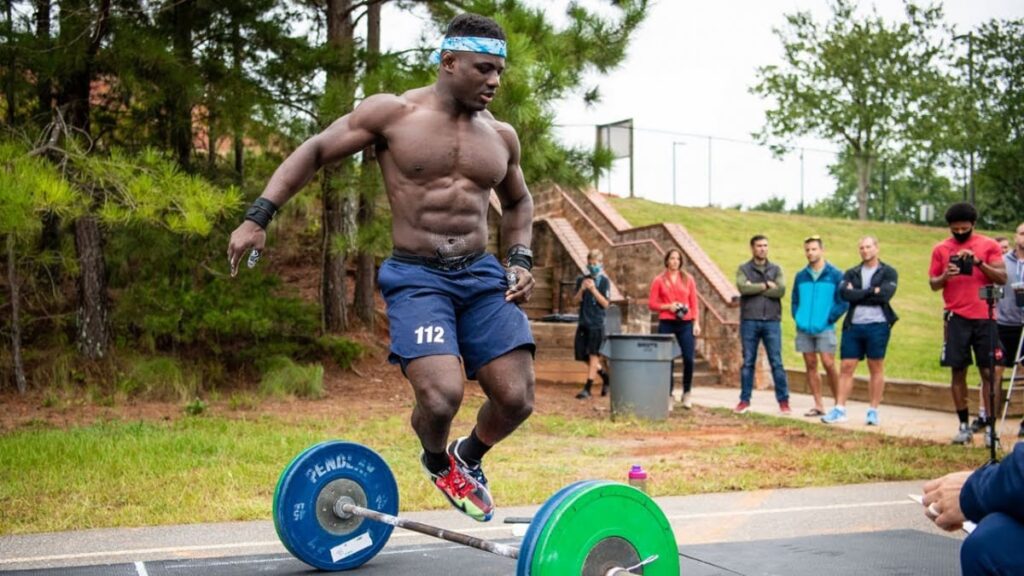 "You want to have a diverse pool of coaches and trainers that work with you," Jarral says.
"This does not mean that you should impose a quota on yourself by any means," she continues, "but make sure that you're reaching out to all kinds of people."
"Make sure that you have trainers with all different lived experiences, so that when someone, a person of colour, walks into the gym, they don't only see white faces and they're not the only one. And they don't think "what's going on here? Why?"
Reduce Barriers to Access
CrossFit has already started looking into this issue, and one way was to offer no-cost L1 training to underserved and underrepresented communities through a scholarship program spearheaded by CrossFit Games Head Judge and Level-1 Trainer and Flowmaster, Chuck Carswell.
"The coolest thing is that we have finally put ourselves in a position to where we are finally having a direct impact on communities and kids who might not have access to the program," said Carswell, speaking with BarBend in November 2020.
"We're doing that in a fashion that doesn't exclude them based on their racial make-up, their sexual orientation, their ability to have gone through a recovery program or being immigrants. We don't discriminate on any of that stuff. What we're doing here is to expose as many kids as possible who are considered underserved as we possibly can."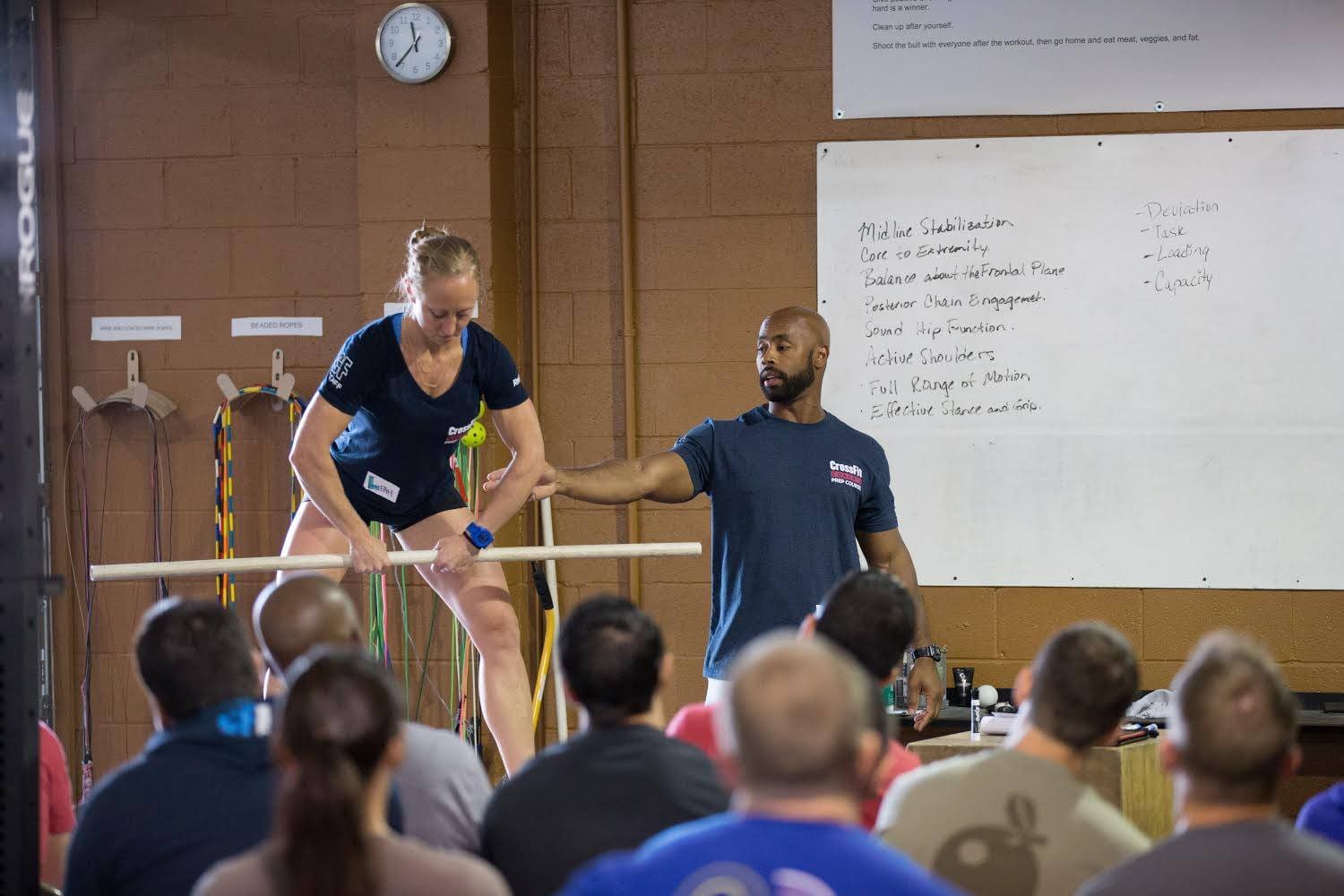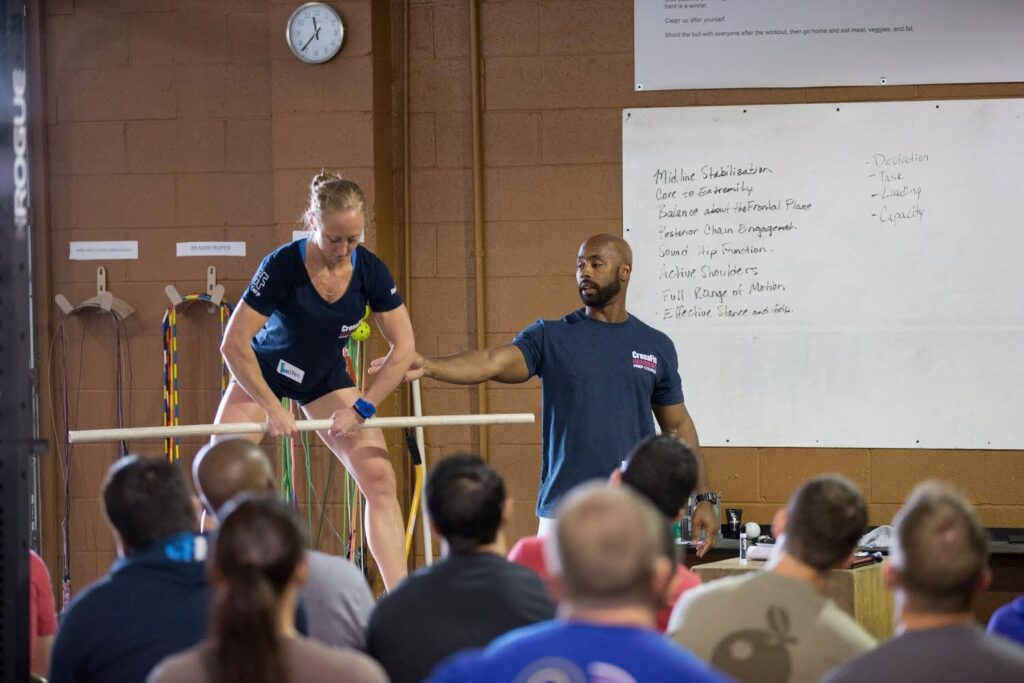 That said, these kinds of initiatives aren't available to everyone, which is why local box owners can make the choice to introduce a sliding scale or low cost membership aimed at helping those who might be disproportionately impacted by racial inequality.
"I would say very publicly make it known what your intentions are. That you want to make CrossFit accessible," said Jarral, "For that reason you want to offer a sliding scale. So those who can pay more, for those who have more privilege, please do spend your privilege. And that will help support those who cannot and they have the option of paying a lower fee."
It's important to note that the pandemic has hit boxes financially, so this is something you could offer if it is financially feasible for you to do so.
Finally, making CrossFit less white and more diverse isn't something that's going to happen over night, but some of the most important work begins at a local level.
Jarral Boys is an allyship coach, linguist and educator based in Berlin, Germany. She is available for consultations and workshops. You can contact her through her website, Facebook, and Instagram.