EVENT 4 – SPRINT COUPLET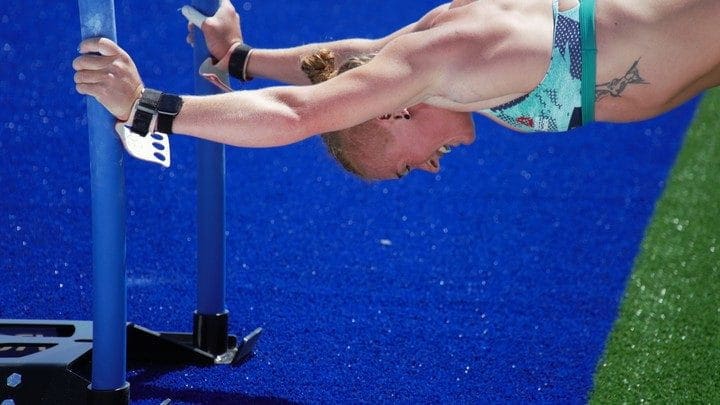 Source: Photo Courtesy of CrossFit Inc
For time
172 ft sled push
Bar muscle ups (15 for Women, 18 for Men)
172 ft sled push
Time cap: 6 minutes
ACTION
According to Pat Sherwood "It couldn't be simpler". Event 4 was A test of sprinting speed, power and sheer mental grit.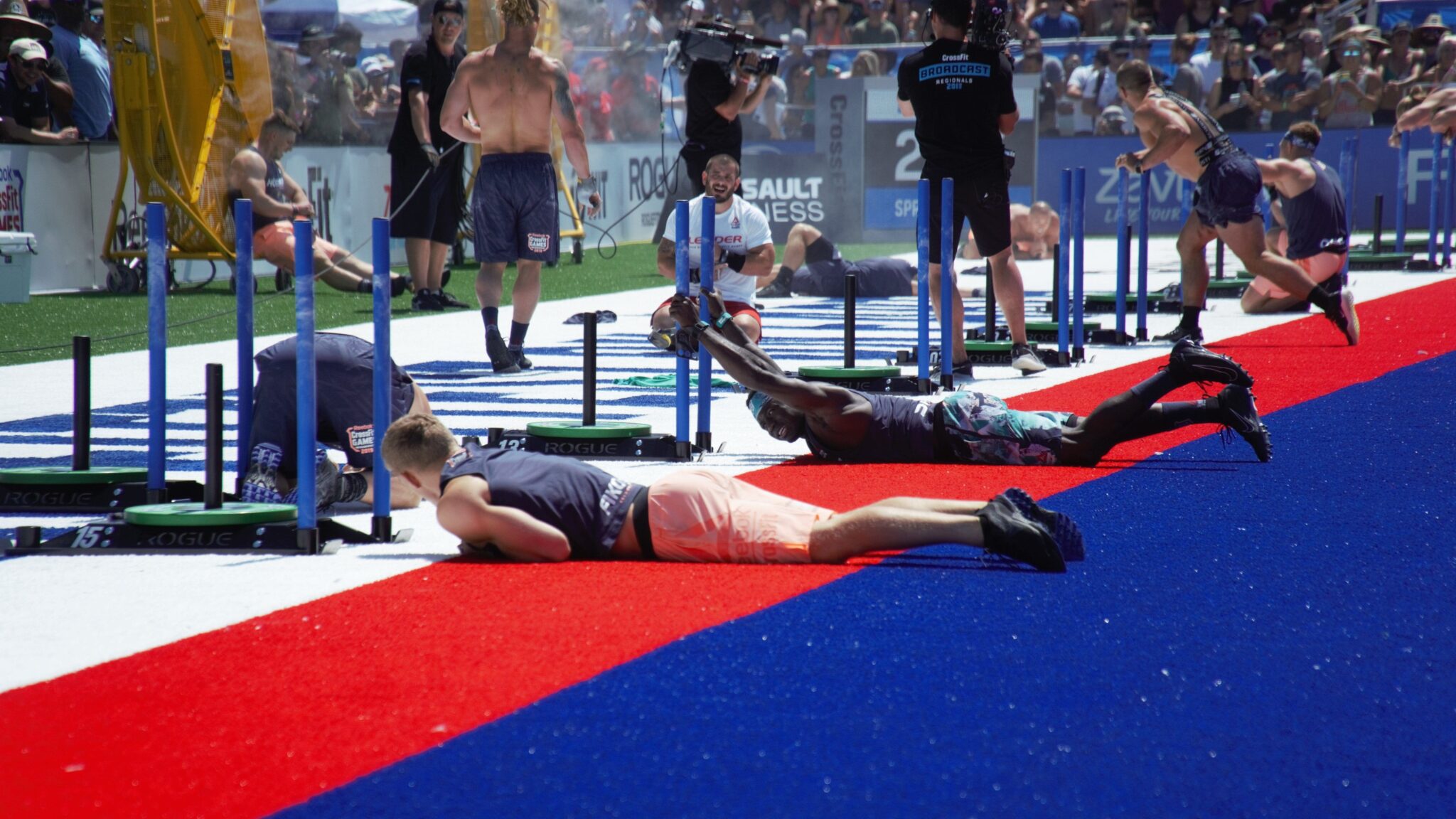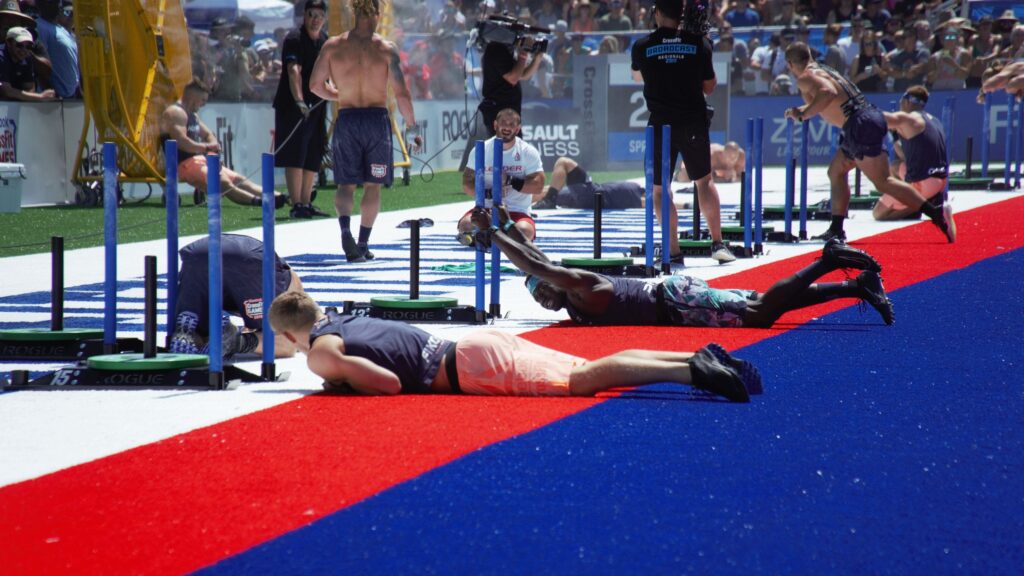 Matt Mcleod won his heat and went on to take the overall victory as nobody in the second heat could beat his time.
Dan Bailey "this may be one of the toughest events at the games, mentally, because of the cut"
1 or 2 seconds made a huge difference in placement with this event.
Matt McLeod
Noah Ohlsen
Will Moorad
Samuel Kwant
Connor Duddy
In the female division, Jaime Greene went out fast along with Amanda Banhart, who completed the first sled push in 20 seconds. Amanda Banhart absolutely destroyed the second push to take the victory. She only has a four second differential between here first and second 172 ft sled push.
Jaime Greene has an 18 second differential between her first and second sled push.
Amanda Banhart
Colleen Fotsch
Meg Reardon
Jaime Greene
Danielle Brandon
During the action, Sean Woodland perfectly coined the expression "post sled flop" to describe what happened to the athletes as they crossed, exhausted to the point of collapse, over the finish line.