But the tools we use, the environment we create and the needs of our clients have changed—dramatically.
The initial stage of the COVID crisis sped up the natural evolution of the fitness industry, compressing a shift that would have taken years into a few months. Evolution is a painful, messy process. In 2020, some gyms didn't survive, but a few thrived. And the coaches who pivoted fastest found themselves at the top of the new food chain.
Two-Brain Business, a data-driven mentorship practice that serves gym owners and coaches around the world, has spent the last few years building a huge database of concepts and proof by evaluating key metrics in the hundreds of gyms we work with around the globe. We can measure data and say, with certainty, whether a certain strategy is unproven or better than an existing tactic.
It's a huge, expensive initiative, but the data is worth the expense: it helped coaches pivot fast when the COVID crisis started earlier this year.
And now, the data shows that the industry has changed, bringing new opportunities.
Let's start with the most important thing: what clients actually need and what coaches can provide.
Coaching: More Than Workouts
The pandemic had a separating effect: coaches with strong personal relationships with each client were able to deliver their services online. Coaches who were selling only programming at scale—think hundreds of clients at $19 per month—really didn't suffer either.
But those in the middle—the coaches selling only group classes or just selling access to equipment—were driven to the brink. In fact, the big chains suffered worst, with many declaring bankruptcy.
But coaches in our data set who moved quickly to customized programming delivered online retained 86 percent of their revenue on average in the first month of closure and only dipped as low as 74 percent on average as the crisis continued. These coaches delivered their daily workouts to one person at a time. Most offered a few Zoom classes each day, but Zoom offerings were not the core of their service.
Conversely, the big chains—selling access, not coaching—went to zero revenue.
I have to admit: I don't like waiting. So when the move to online delivery looked imminent for trainers, I contacted experienced, long-time online coaches such as Brad Overstreet, Jonathan Goodman and Josh Grenell, paid them for their knowledge and then taught their lessons to gyms in the Two-Brain mentorship program.
Our gyms pivoted fast, and our data tracking showed that they were able to retain large percentages of revenue while other gyms saw revenue all but disappear.
The stronger the one-on-one relationship with each client, the better the coach (or gym) fared through a lockdown.
Conversely, you could make a case that clients fared better, too, because they kept training and didn't stop working on their fitness.
A key part of this successful pivot was the understanding that clients in captivity had needs beyond "do this many burpees today." They needed help with stress, with self-management and—most of all—with nutrition.
The pandemic brought those needs to the forefront. Many coaches quickly added nutrition plans, challenges, daily meditation or other elements to clients' plans. And the best learned to use a technique called motivational interviewing to really understand their clients.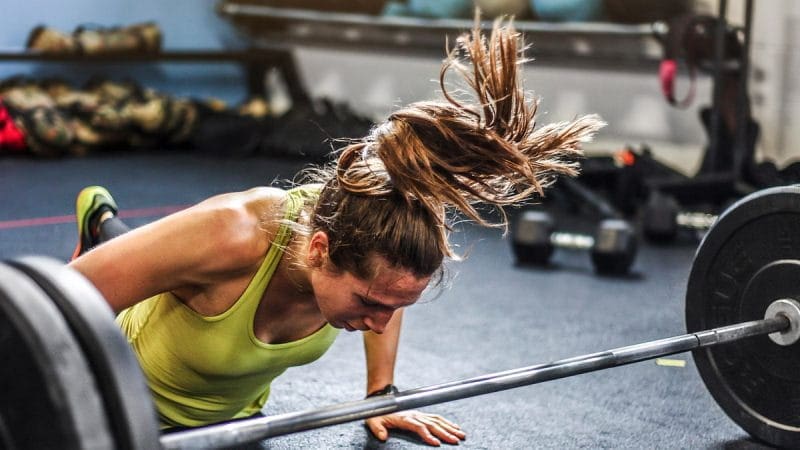 The pandemic confirmed what many had already discovered: The best coaches aren't necessarily masters of squat and deadlift mechanics. The best coaches are the trainers who can find ways to help clients accomplish goals in any circumstance—even if those goals change from "better Fran time" to "lose 5 kg" to "get to bed earlier."
Now, coaches are better equipped to serve clients as a second wave of lockdowns are in progress around the world, and they'll be able to offer a better service overall whenever the pandemic ends.
They can always teach people to squat, but now clients will look to them for help sleeping, eating and managing stress, too. This is an incredible opportunity to help more clients become healthier.
Using New Tools and Tech to Help Clients
Many in the fitness industry were already using coaching software, but the COVID Crisis brought different players to the front. Instead of just tracking workout scores, coaches started to consider personalized delivery, nutrition tracking and other goodies that were already available.
Most of the big training platforms—such as TrueCoach, TrainingPeaks, etc.—didn't change a thing, but their toolkits suddenly became more relevant than many of the old players that were common in affiliate gyms.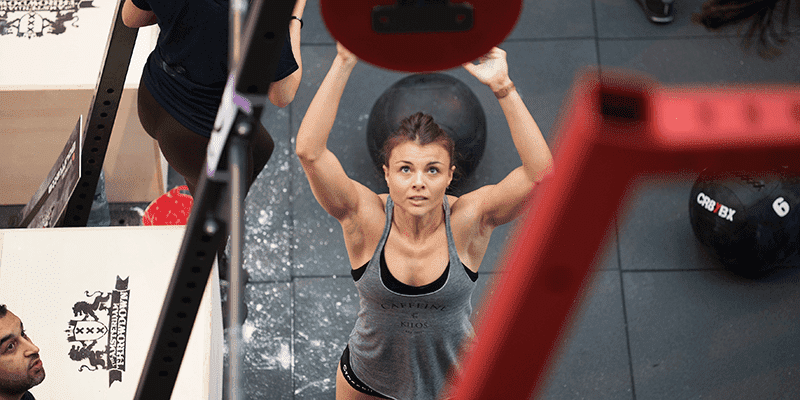 Source: WODSHOTS
Sure, some gyms adopted systems like Zoom. But COVID showed trainers other options for coaching—and showed them that many of these platforms are better. Now, they'll help gym owners deliver a higher-value, higher-touch service in the future.
The software can help coaches do more for clients who still want to train in person, and it can help them develop a new revenue stream that isn't tied to a physical location.
For our 2020 review coaching software, click here.
A New Approach to Space, Time and Equipment
Perhaps COVID's greatest forcing function was an "audit." It made trainers ask, "What do I really need to coach people?"
A three-month shutdown and phased reopening created a great opportunity for coaches to cancel unnecessary classes, require preregistration or appointments, cut back on unnecessary equipment and even renegotiate leases.
A second wave presents another opportunity to find a silver lining, make positive changes and emerge from lockdown stronger.
The optimization of operations in spring and summer helped many gym owners become more profitable, but that's not even my favourite part. All these changes actually centered around what clients actually need. They don't need 10,000 square feet of "CrossFit" equipment. They need attention, clarity and the right program to follow.
The really interesting thing? In studying data from the gyms we work with, we've learned many clients still prefer to do some of their training at home, allowing coaches to scale their practice without ramping up expenses. Imagine having twice as many clients in half as much space—online training makes that possible. And imagine how a "hybrid system" like this will insulate coaches if they're subject to a second wave of lockdowns.
Clients benefit, too. In my gym, Catalyst in Sault Ste. Marie, Canada, many members commute up to 40 minutes to make their appointments. For them, the ability to do some of their workouts at home is a huge new bonus. And my general manager loves doing intros and goal review sessions over Zoom. Our close rate is just as high, and our show rate is higher than ever because of the convenience.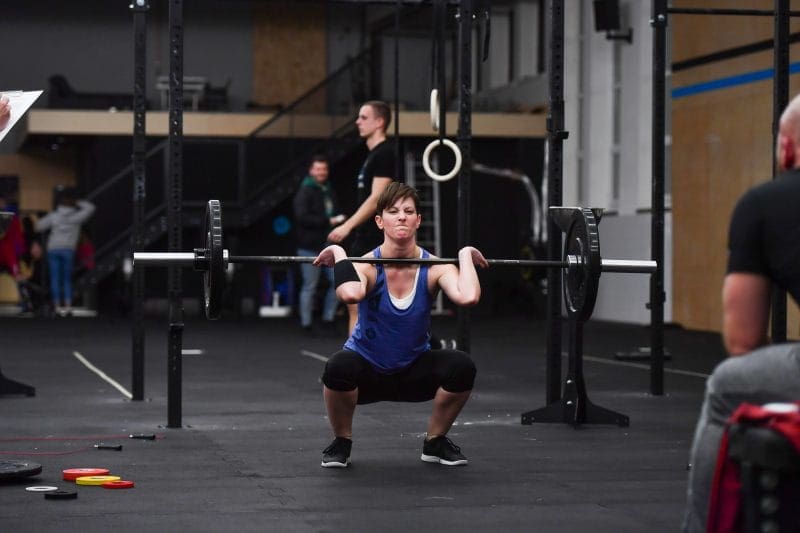 Source: Stevie D Photography
The Future of Coaching Post COVID
As I said, the pandemic simply sped up the evolution of the microgym. These changes were coming, but COVID forced coaches to improve their one-to-one relationships with their clients, look hard at the software and tools they were using, cut unnecessary expenses, and put the client back at the centre of their business.
It also created new opportunities to coach clients in their nutrition, habits and mindset—very scalable frontiers that don't require more time or physical space to grow.
In the future, as they seek to build better personal relationships with clients, coaches at bricks-and-mortar gyms would be wise follow a "prescriptive model" with regular goal review sessions.
That will benefit both parties: clients will get better results and gyms will keep clients longer because they're providing true value as they tailor services to the client. And many of their clients will train at home, at least some of the time.
That relationship will allow gyms to charge more because their value will be increased through more accountability and better services.
Three Characteristics that Define a Great Coach
Our data supports these moves: Two-Brain gyms that reopened after a COVID shutdown reported a surge of new clients at higher value. That was a win for everyone.
My hope is that the pandemic will ultimately make gyms more antifragile—many of our clients have already reduced their expenses but increased their revenue, making them more profitable than ever despite the pandemic.
And the best news? The clients get better service because more and more coaches aren't just pushing everyone into group classes. Now they're asking their clients the most important question of all: "What do you need now?"
If you're facing a second lockdown, read "The Second Shutdown Plan for Gym Owners." Our original recommendations helped thousands of gyms pivot. Those recommendations have been updated with everything we've learned since March as we analyzed the data we collected from hundreds of gyms.
---
Chris Cooper is the founder of the worldwide gym mentorship practice Two-Brain Business. He's been a trainer for decades and owns Catalyst Fitness in Sault Ste. Marie, Canada. He's the author of four books on the fitness industry, including the bestseller "Founder, Farmer, Tinker, Thief." Chris is determined to help fitness entrepreneurs find success and happiness.
Find out more: Two-Brain Business