Each week of the Open, the workout is released live from a CrossFit affiliate (or special location) around the world. This week, the Italian Showdown and CrossFit Diablo will be hosting the live announcement.
How to watch CrossFit Open Workout 20.4 live announcement
The live announcement of the CrossFit Open workout 20.4 will be hosted by Diablo CrossFit on Thursday 31st of November at 5pm Pacific Time.
American trio and seasoned Games athletes Ben Smith, Sean Sweeney and Jason Carroll will go head to head for 20.4.
The announcement will be streamed on the Diablo CrossFit YouTube channel and is scheduled to start at 4:50pm Pacific Time.
https://www.instagram.com/p/B34hiMfgYU1/
THE LINEUP
Ben Smith is the 2015 Fittest Man on Earth and has competed in every CrossFit Games since 2009, making him the only athlete to make it as far as 11 consecutive appearances. He has finished on the podium four times.
Sean Sweeney, also known as the CrossFit Cowboy, is a three-times CrossFit Games athlete and five-times Regionals athlete. He won the Fittest in Cape Town Sanctional last year.
Jason Carroll is a two-times Games athlete and four-times Regionals athlete. He was part of the 2018 CrossFit Games Demo Team and finished 12th overall after last year's Open.
You can also watch CrossFit Open workout 20.4 live announcement through the Italian Showdown.
The workout announcement will feature Stefano Carosso, the best Italian at the CrossFit Italian Showdown 2019 and 2nd Fittest Man in Italy, and Marta Ricottini, the best Italian at the CrossFit Italian Showdown 2019 and 6th place in Italy at the 2019 Open.
The Sanctional will stream their announcement in Italian on their YouTube channel.
https://www.instagram.com/p/B4KK6Z-I8IW/
An hour before the workout announcement, the Sanctional will reveal the 3 elimination WODs of the 2020 CrossFit Italian Showdown, demonstrated and explained by the 2-time Fittest Woman on Earth, Annie Thorisdottir.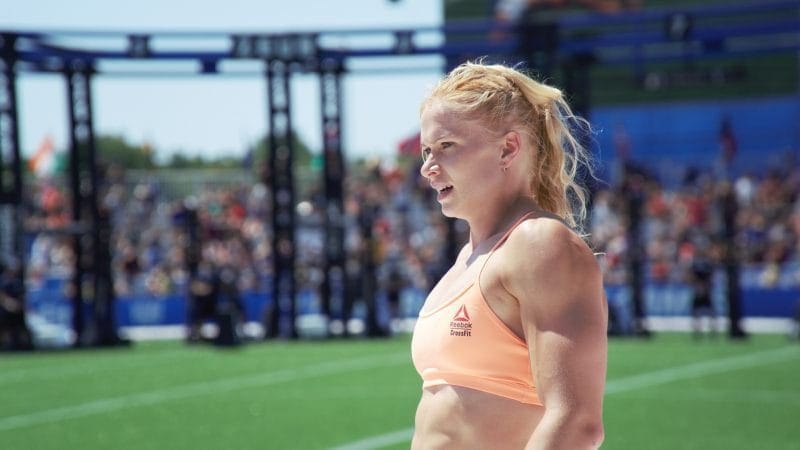 It's Vellner vs Thorisdottir for the 20.5 CrossFit Open Workout Announcement
All live announcements will also be featured on the CrossFit Games website.