CrossFit HQ announced that 2020's third Fittest on Earth Kari Pearce will now also be out of the competition after testing positive for the virus.
"Individual athlete Kari Pearce tested positive for COVID-19 via an antigen test this morning and has been medically withdrawn from competition." Read the announcement.
The CrossFit Games are taking no chances this year; trying to balance the pervasive nature of the pandemic while making sure the show must go on. This means rigorous testing, and of course, the occasional positive result.
Kari is the third big athlete to have to medically withdraw from the CrossFit Games due to testing positive for the virus, along with Individual athlete Bethany Shadburne and Master's athlete Dan Bailey.
Kara Saunders also tested positive after coming into contact with Shadburne, but subsequently tested negative with an antigen test on-site, indicating she is no longer infectious, and therefore will compete.
The six-time Games athlete was one of the top contenders for podium again this year, following her 2020 third place finish, and consistently strong finishes in the years prior. Kari beat Kristi Eramo O'Connell in the 21.1 Open announcement earlier this year, and finished second behind Bethany Shadburne at the CrossFit West Coast Classic Semifinal.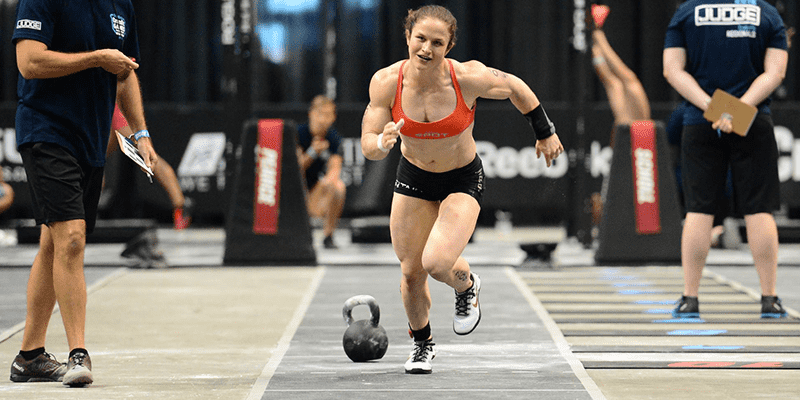 With both Bethany and Kari out of the race, the floor is now wide open for some of the other podium hopefuls; including teenagers Mallory O'Brien and Emma Cary, or even some of the underdogs such as Sweden's Emma Tall or veteran Sam Briggs.
While it's all but assumed Tia-Clair Toomey will win her fifth consecutive CrossFit Games title this year, the race for second and third is still wide open, with some of the best in the world
Read More: Larissa Cunha Officially Out of the CrossFit Games