Michelle Merand has spoken out about needing financial help to be able to make it to the CrossFit Games this year. Help Michelle Merand and donate to her fundraiser if you can.
When she finished 2nd place at the last event in the Fittest in Cape Town Semifinal last weekend, Merand secured an invitation to the Games, but that was not the last obstacle before she can step onto the competition floor to get a chance at becoming the Fittest Woman on Earth. As it is sadly typical for athletes from developing countries, her new struggle is financial.
The South African athlete wrote that the amount of money she will have to pay to get to the Games is exorbitant and, therefore, she began a fundraiser and is asking for anybody's help.
How to Donate to Michelle Merand Fundraiser
Merand is kindly asking for people to deposit any amount of money in her bank account in South Africa. Here are the details:
Name: Michelle Merand
Bank name: FNB
Cheque account: 62771220325
Branch code: 250655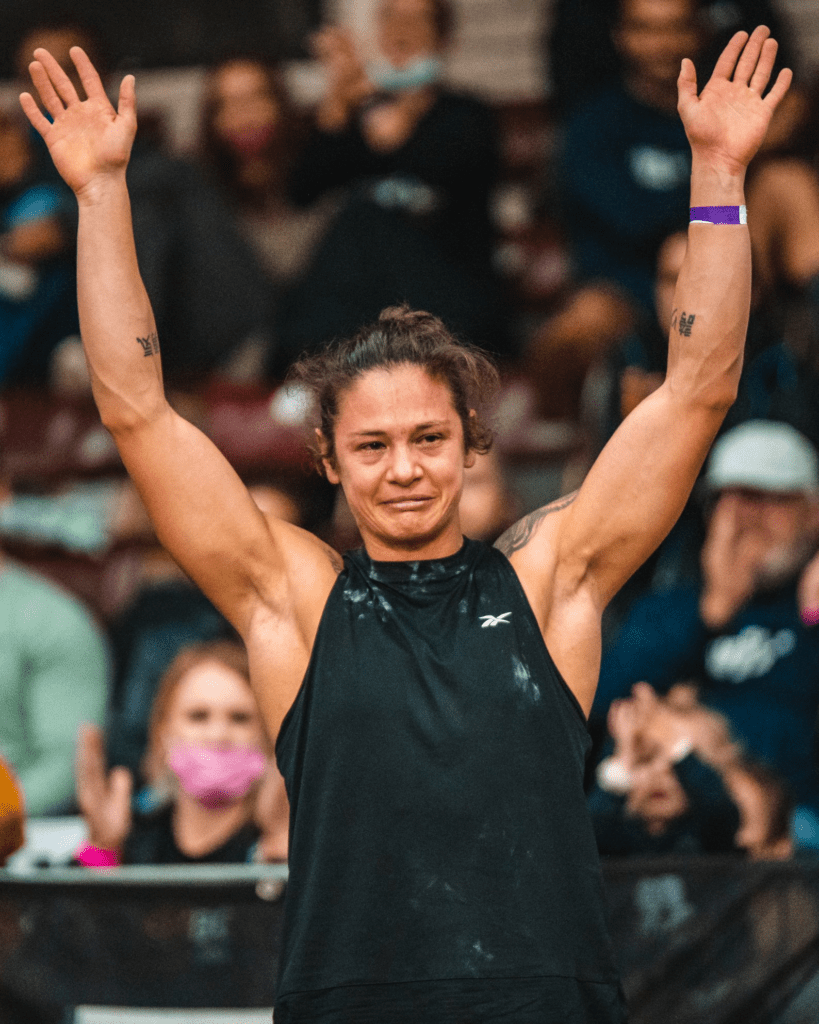 In her fundraiser post on Instagram, Merand explained how expensive it will get for her and her coach to be able to fly to Madison, Wisconsin, USA. Here is the breakdown (numbers in South African Rand):
Flights = R80.000
Accommodation: R35.000
Entry: R5.100
Tickets to the event: R8.800
This totals R128.900 for both her and her coach. That is around U$8.340.
That amount above, however, is not counting food, physiotherapy and any type of travelling to and from the venue in Madison. Safe to say the amount of money she will spend will be much higher than R128.900.
For comparison, according to the website Salary Explorer, the average salary of someone in South Africa in 2022 is R31.100 per month. The money Merand needs to spend to travel to the United States and take part in the CrossFit Games is more than 4 times what an average person makes in her home country.
If you choose to donate, Merand is asking that you text her on her private WhatsApp so she can thank you. Her number is 084 660 9334.
Read More: How Expensive Are the CrossFit Games for International Athletes?
Michelle Merand Fundraiser Story In Her Words
Below you will find what she wrote on her Instagram page about her fundraiser to travel to the CrossFit Games.
After many years of hard work and so much sacrifice I have finally secured my ticket to the CrossFit Games 2022.
The Games is held in Madison Wisconsin USA. Registration for the event is 31 July 2022 so I am already in the processes of trying to book flight tickets and accommodation which comes at an extremely high price.
Flights: R80 000
Accommodation: R35 000
Entry: R5100
Tickets to event: R8800
For my coach and I that is over R130K without food, physio's and any travelling to and from the venue in Madison.
I am reaching out to the community to get together to help raise funds to get me to the Games.
As a full time coach and gym owner my time is very limited to run an event whilst trying to get as much training as I can in these next 7 weeks. I want to do my utmost best to represent South Africa on the big stage and I am not afraid to put in the work.
Below are my bank details.
Please if you are contributing, please Whatsapp me 084 660 9334 I would like to thank you directly.
There is no amount to big or small.
Michelle Merand
FNB
Cheque account
62771220325
250655
Thank you so much for all the love and support.
Please like share comment anything to get the word out.
If you are a corporate company and want to chat about exposure opportunities please let me know.
---