Just how expensive is it to compete at the CrossFit Games for international athletes? Planning a trip to the Games is not as straightforward as many would imagine.
For qualified Games athletes travelling to Madison form abroad, aspects such as travelling early to acclimatise to the weather and time zone, which bring in additional expenses, have to be taken into consideration.
While some costs are shared, competing in the CrossFit Games properly came up at roughly 7,000 EUR (over 8,000 USD) each for Mallorca-based athletes Jacqueline Dahlstrøm and Gabriela Migała, according to their coach John Singleton.
This includes plane tickets, car hire, accommodation and food before and during the CrossFit Games.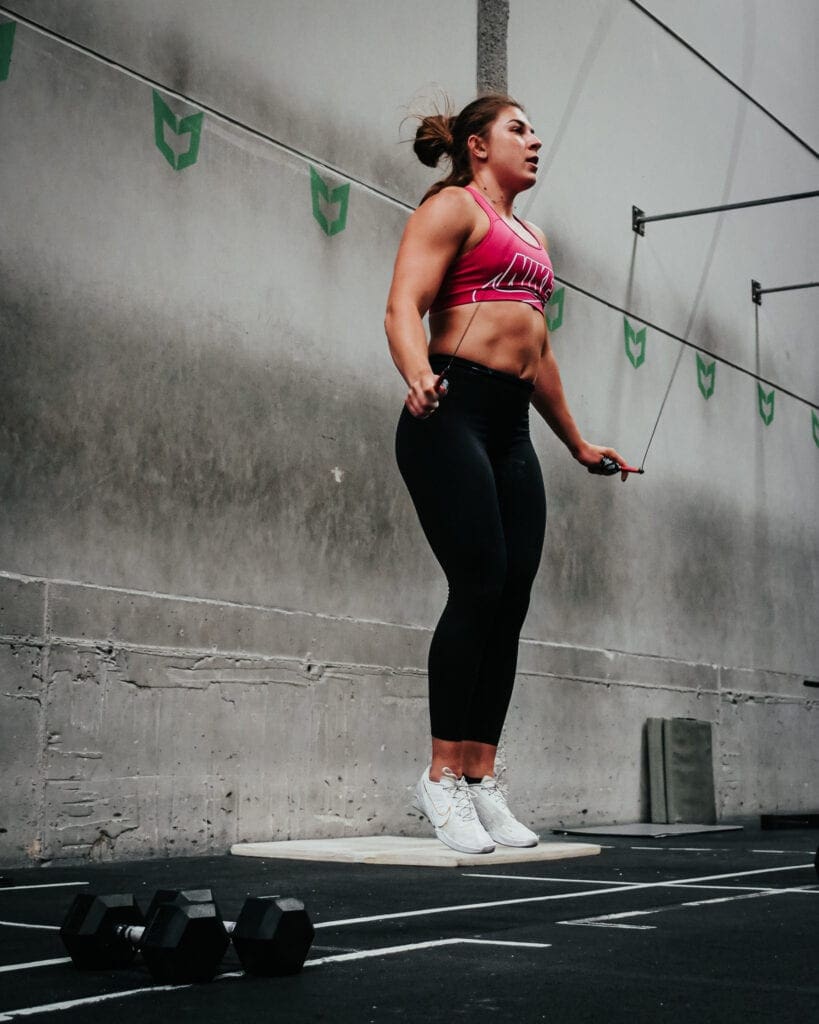 "Even if you won the Semifinals this year, you will receive 5,000 USD," said John Singleton, head coach at The Progrm, in one of the company's vlogs. "So even with winning Semifinals you still probably – if you travel in from anywhere outside the US – are going to lose money competing at the Games, unless you can then win money at the Games as well."
Sponsors and people at the gym do help out with the costs, which hugely contributes to the athlete's success, but "for a lot of athletes, especially those who made it for the first time, realising the high cost can come as quite a shock," said Singleton.
For athletes coming from places where travel restrictions and quarantine rules are stricter, the price to go to the Games is more than double.
CrossFit Games veteran Kara Saunders has spoken about the cost of competing in the past.
"I'm mighty grateful to be living this life, getting to go and compete, but the sacrifice is so real," she wrote on Instagram at the end of June after booking her flights to the CrossFit Games. "Without our sponsors and support networks, athletes wouldn't exist in this sport, especially international athletes."
Fellow Australian athlete Jay Crouch is currently fundraising to help with expenses, which not only include travel costs but a two-week long hotel quarantine (which will cost $4,000 AUD) on his return from the US.
"The cost to travel overseas has dramatically increased during COVID, it is more than double what it used to be," wrote Rob Forte, Crouch's coach. The trip for Crouch and Maddie Sturt, who will go to Madison in Forte's place, will cost them between 22,000 and 25,000 AUD together.
John Singleton Breaks Down Expenses for Athletes Competing at the CrossFit Games
The 2021 CrossFit Games
The 2021 CrossFit Games kick off on Tuesday, July 27 and run through to August 1.
40 men, women and teams will compete for a chance to be crowned the Fittest on Earth. Also competing for the title will be Teen athletes, the biggest number of Masters divisions and, for the first time, Adaptive athletes.
There's a prize purse of US $2.5 million on the line for top performers.
Read more: Become a CrossFit Games Athlete In The New 2021 Virtual Games