Murph is one of the most iconic workouts in CrossFit, and everyone has an opinion on how to get the best time and what partition variation you should do. Ahead of Memorial Day, check out these Murph Strategies to get better at this famous CrossFit Hero WOD.
Murph first made it onto our screens with the 2015 CrossFit Games, and how can we forget it. With temperatures soaring above 80F (26+C), even the best of the best athletes were pushed to their limits. With the 2015 CrossFit Games taking place in Carson, CA, the legendary Sam Briggs took first place, followed by Kara Saunders and Annie Thorisdottir. But with temperatures rising over numerous outdoor events, heat not only affected performances but also health. Thorisdottir suffered heatstroke and was forced to withdraw while Saunders was taken off the field on a stretcher.
This would be considered the extremes, but Murph should never be taken lightly. I remember completing my first Murph (scaled, of course) – jumping pull-ups and constantly shaking my arms out on the knee push-ups many years ago, and the sense of accomplishment accompanied by this workout is incredible.
If you have any doubt about whether you should give this workout a go or not because it might appear "scary" – check out these Murph strategies by doing partition variations. There's a rep scheme for every athlete at every ability, no matter where you are on your CrossFit journey.
What Is Murph Hero Workout?
1 mile Run
100 Pull-Ups
200 Push-Ups
300 Air Squats
1 mile Run
Here is a direct excerpt from the CrossFit.com programming. PLEASE READ CLOSELY.
What's A Good Time For Murph?
Before my 32:41 on June 18th, 2021, Hunter McIntyre held the record for the fastest known weighted & unpartitioned Murph with a time of 34:13. But we can't all be a Kari Pearce or Hunter McIntyre.
Elite athlete – 40 minutes or less
Advanced athletes – 40-50 minutes
Intermediate – 50-60 minutes
Beginners – 60 minutes is a good milestone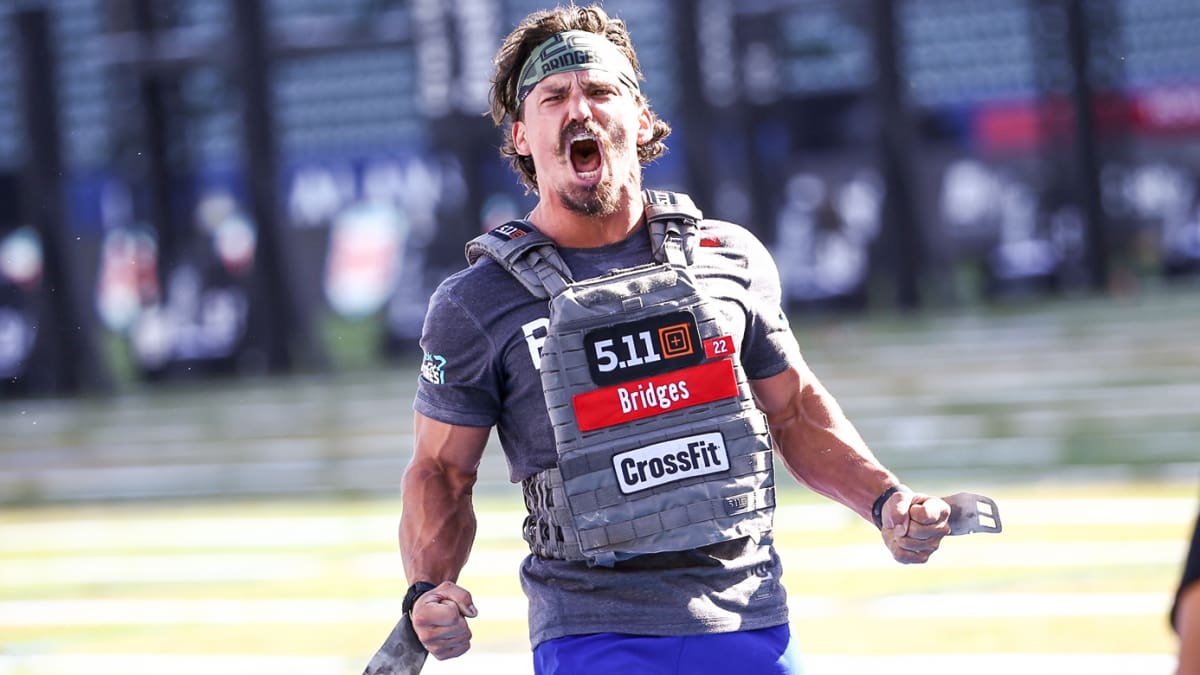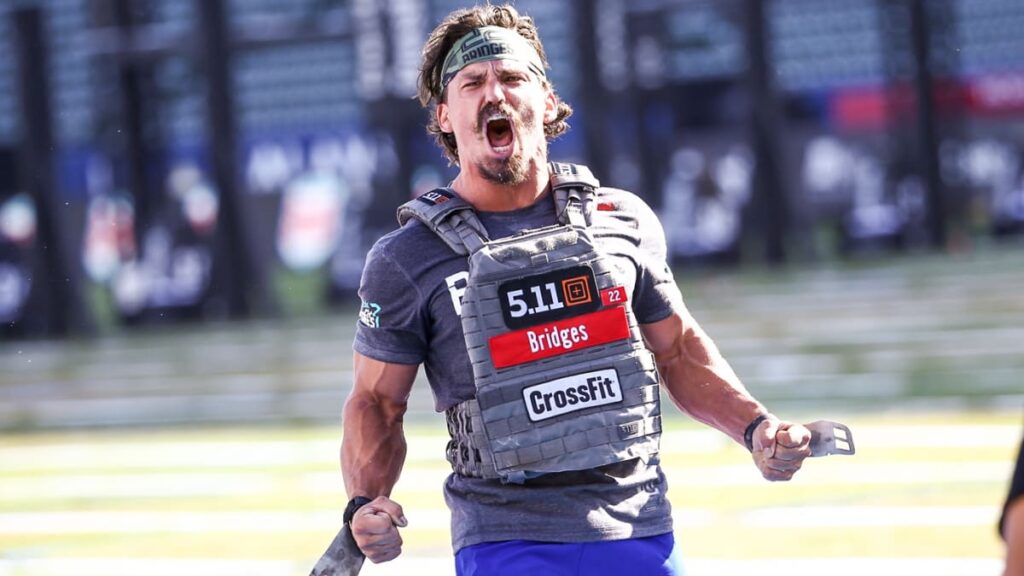 Warm-Up For Murph
You want to ensure that muscles and joints are properly warmed up before attacking Murph's high volume rep scheme. So don't overthink the warm-up: stay simple, get moving, get loose, keep calm and carry on. The objective is to move every part of your body and increase your heart rate.
Start with the C2 bike
Double-unders (or single depending on your level)
Resistance band activation stretches
Perform all Murph's movements at least once with and without a vest
Ask your coach to walk you through any exercise if you are unsure how to do it.
Murph Strategies To Smash Your PR
At WODprep, we asked our community what rep scheme they'll be doing this year and they didn't disappoint! We've received every possible division of 600 reps, so much so it would make our math teacher proud.
In CrossFit you always want to lean into your strengths.
Conversely, Murph is the perfect day to challenge yourself, and you might be surprised by how much you've improved over the past 12 months.
There is no need to feel guilty for not completing the workout "The Games Way". According to CrossFit HQ, for Murph to qualify as RX, you must wear a 20lb vest or body armour (15lb for females). You can partition the reps however you want. Therefore, Murph is a great workout to test out your strategic skills and it will force you to think about how you can complete the high volume of reps in the best possible way for you.
So what are some of the best Murph strategies you can apply? Partitioning your reps in a way that lets you keep moving the entire time.
Murph Partition Variations
As mentioned earlier, these Murph strategies are all about making smart choices when partitioning "The Games Way" prescribed reps. Below you will find out CrossFit-style workouts that will test your strength and fitness level in a way that you can compare retroactively and see how much you are progressing before giving Murph another shot.
"CINDY"
As the second most popular variation, Cindy will sure have you sweating. If you're looking to benchmark your time against other athletes or friends in the gym, then this is a great option. Again, being one of the most popular variations will allow you to see how far you're progressing over the year or get a little competitive in the box.
20 rounds:
5 pull-ups
10 push-ups
15 air squats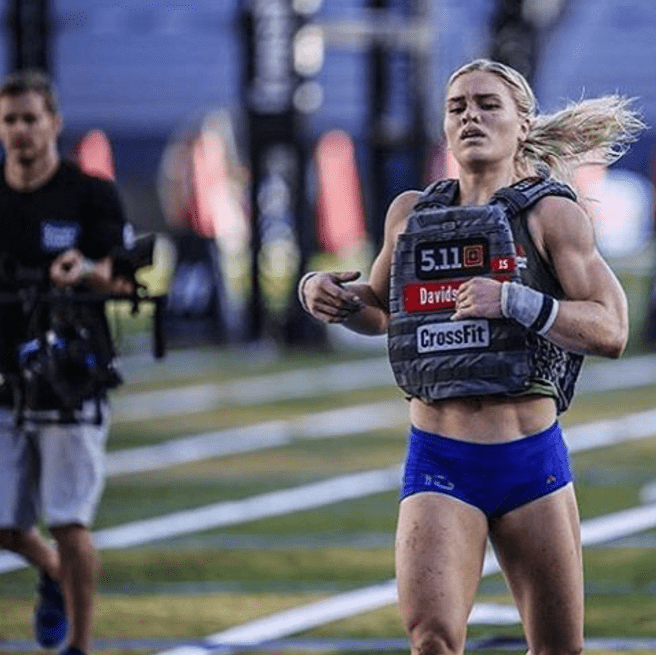 "SMART SETS"
Consistency is key, right? Then the variation "Smart Sets" is the one for you. No need to think; you can simply jump straight into the grind and ride out that pain cave. This rep scheme comes with a warning note. If running (or cardio in general) isn't your thing, watch out for that 2nd run. With the constant volume of air squats at the end of each round, you'll be more likely to burn out.
20 rounds:
5 push-ups
5 pull-ups
5 push-ups
15 air squats
"Ten Total"
Alternatively, if you're a more advanced athlete and can manage a higher volume, breaking the workout into these easy numbers might just be for you.
10 rounds:
10 pull-up
20 push-ups
30 air squats
"Front Load"
If mental math is your strong suit, this unique rep scheme has repeatedly proven itself. This is particularly good if you hate running. By splitting up the air squats, your legs will be more "fresh" on that dreaded second run and break up the mental grind since you're constantly changing the reps. A great distraction from the "hole".
20 rounds
5 pull-up
10 push-ups
25 air squats
5 pull-up
10 push-ups
20 air squats
5 pull-up
10 push-ups
15 air squats
5 pull-up
10 push-ups
10 air squats
5 pull-ups
10 push-ups
5 air squats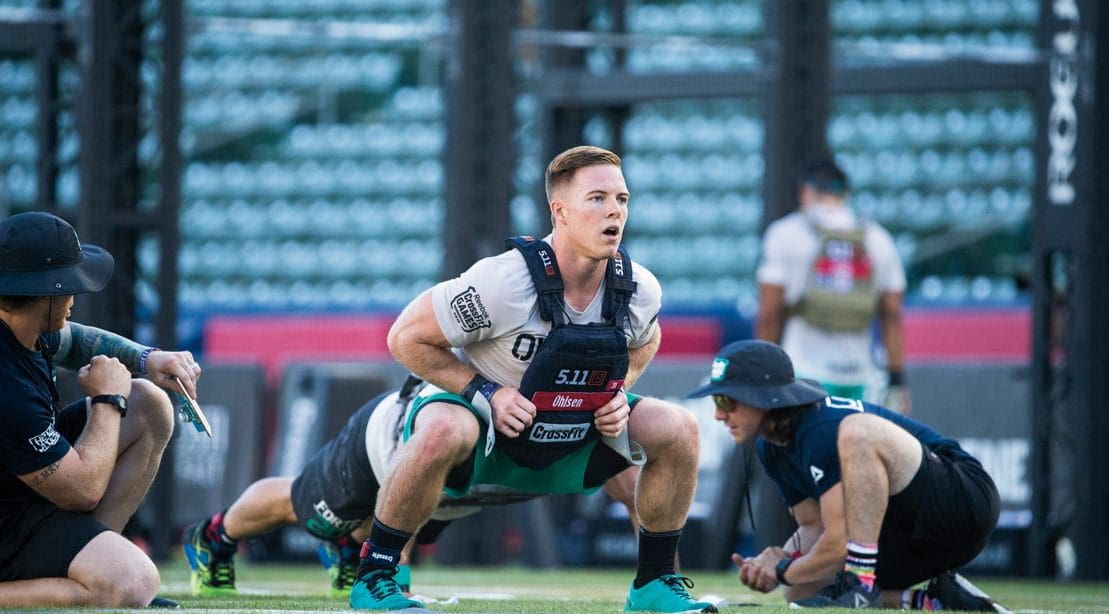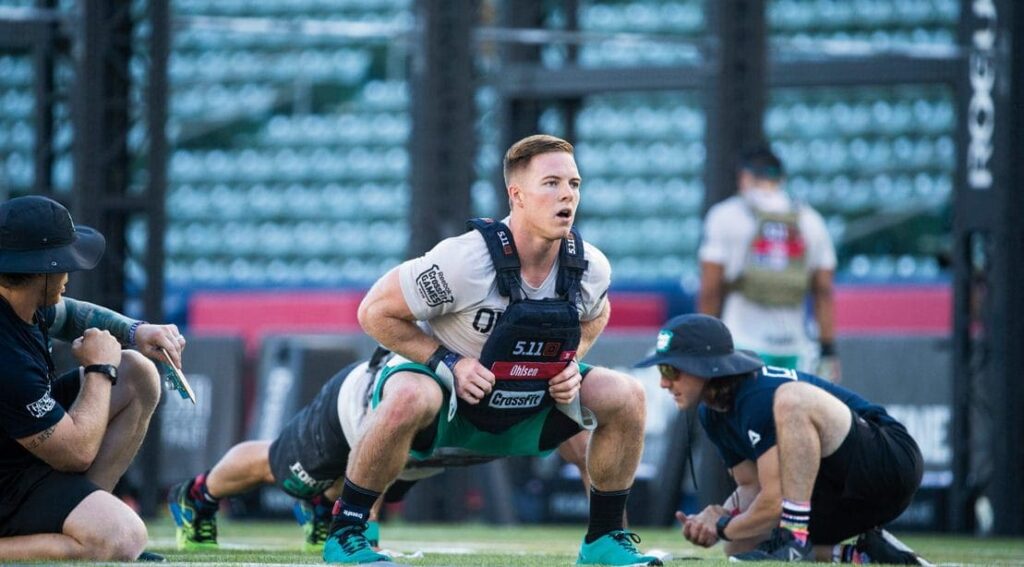 "Dizzy RX"
If it's your first time attempting Murph RX, but you are unsure if you can do the required volume, you might want to consider this Murph strategies workout.
33 rounds
3 pull-ups
6 push-ups
9 air squats
1 pull-up
2 push-ups
3 air squats
"Abacus"
Okay, let's be honest; you will need additional equipment to complete this variation for this partition. So, grab an abacus, a pen, chalk, or anything quick to hand that'll help you keep track for 50 rounds. It's a great combination if you're the type of athlete that likes to "keep moving", but you might find it hard to keep track of where you're up to.
50 rounds
2 pull-ups
4 push-ups
6 air squats
"Half Murph"
This is particularly great if you're short on time and still want to be involved or scaling to your ability. Like a half marathon, this is a half Murph. Half the reps and half the run.
10 rounds
10 pull-up
20 push-ups
30 air squats
Murph Strategies – Some Honorable Mentions
25 rounds of:
4 pull-up
8 push-ups
12 air squats
10 pull-ups
10 press-ups
10 pull-ups
30 air squats
Then 5 rounds of:
Murph Strategies Last Word Before Doing the Hero WOD
Have fun. Murph is a workout that comes up every year and is great for tracking your fitness progression. By repeating the workout, you'll probably be doing better than you think you are.
Ultimately, Murph is about being with the community and remembering the servicemen and women who have served on our behalf to keep our country safe. We will forever owe them a debt. So, mark it in the calendar, gather some friends and hit the gym. You'll love it.