Sara Sigmundsdottir is a leading advocate for normalising strong women and a muscular female physique.
It has not always been that way; the two-time CrossFit Games podium athlete avoided sports as a kid and only started training at the age of 17 to lose weight because she thought that'd increase her chances of finding a boyfriend.
"After I started in CrossFit I finally accepted my body," Sigmundsdottir told BOXROX. "I saw my body as something more than just what it looked like. What my body looks like is the result of what it is capable of."
Sigmundsdottir is an incredibly impressive athlete. She has won the worldwide CrossFit Open three times and finished within the top five an additional two, as well as having won multiple Regionals and Sanctional competitions.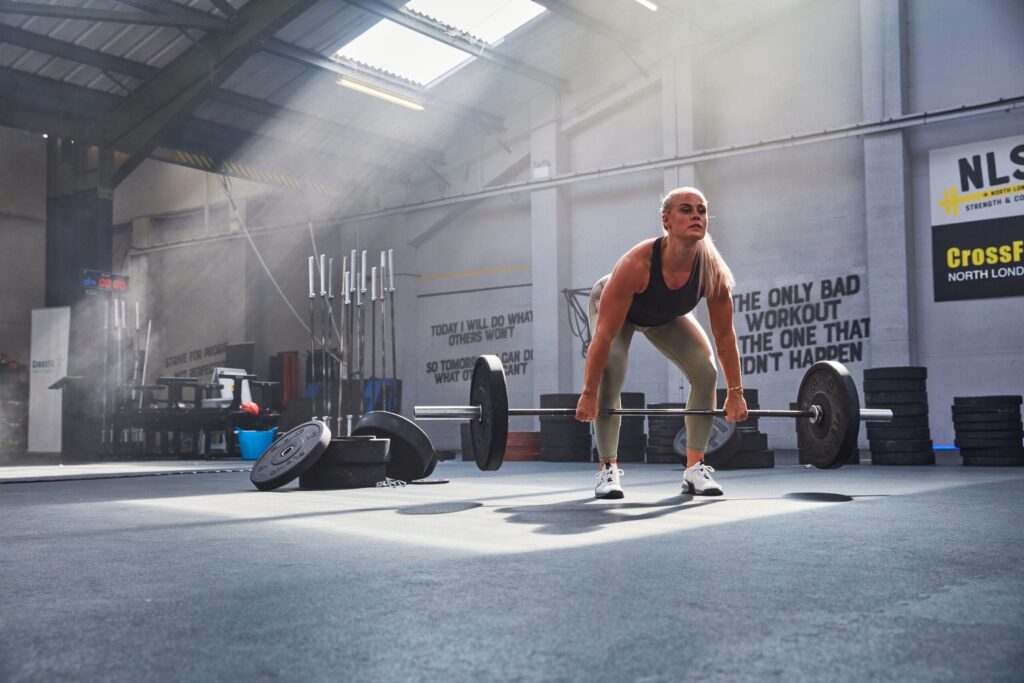 She's a joy to watch compete, and it's not only her achievements that are an inspiration for many aspiring athletes, but also the message Sigmundsdottir is sure to spread: our bodies are a result of all our hard work and allow us to participate in what we love to the best of our abilities.
She has not only spread that idea through social media and interviews but has now launched a clothing line with the message at its core.
You can be feminine and have muscles.
Leaving the commercial interests aside, this shows incredible progress in the journey for women in strength sports. To champion strong female bodies, instead of trying to hide them, will hopefully one day be the norm.
This change takes time; Sigmundsdottir herself accepts it took her a while to accept and appreciate her body as strong and beautiful "because she does CrossFit, not in spite of it", she told the South China Morning Post.
Yet the tides have started to turn, not only for Sigmundsdottir but also for younger athletes hitting the spotlight now. "I just came to accept that it was OK to be muscular and not be ashamed of my strength because this very body allows me to do what I love: CrossFit," 17-year-old Mallory O'Brien told CrossFit.
The American athlete finished 7th at the 2021 CrossFit Games and was named Rookie of the Year.
While Sigmundsdottir still gets unwelcome remarks about her physique to this day – "Being a muscular female seems to invite weird comments," she said – she knows they usually come from a good place doesn't let them spoil her mood.
"A classic scenario that almost happens every time is when I take my jacket off at the security gate at an airport someone in the line or who is working at the gate makes a comment like: 'WOW you're huge', 'Do you have a permit for those guns' or 'You could beat me up'," she recalls.
"Not really the compliments a girl would normally be looking for, but I can't say it bothers me either."
Since the perception of her own body changed, the 29-year-old Icelandic athlete has embraced and encouraged other women to let their bodies thrive and appreciate them for all they do for us.
Part of the way she hopes to achieve this is through the new clothing collection, which she designed herself. "Being able to bring ideas to life and directly work with designers to create unique sports apparel pieces that have a specific purpose is something I am very proud of," she said.
"The biggest highlight of them all is now seeing all the athletes training in the pieces from the collection liking it and looking so good in it."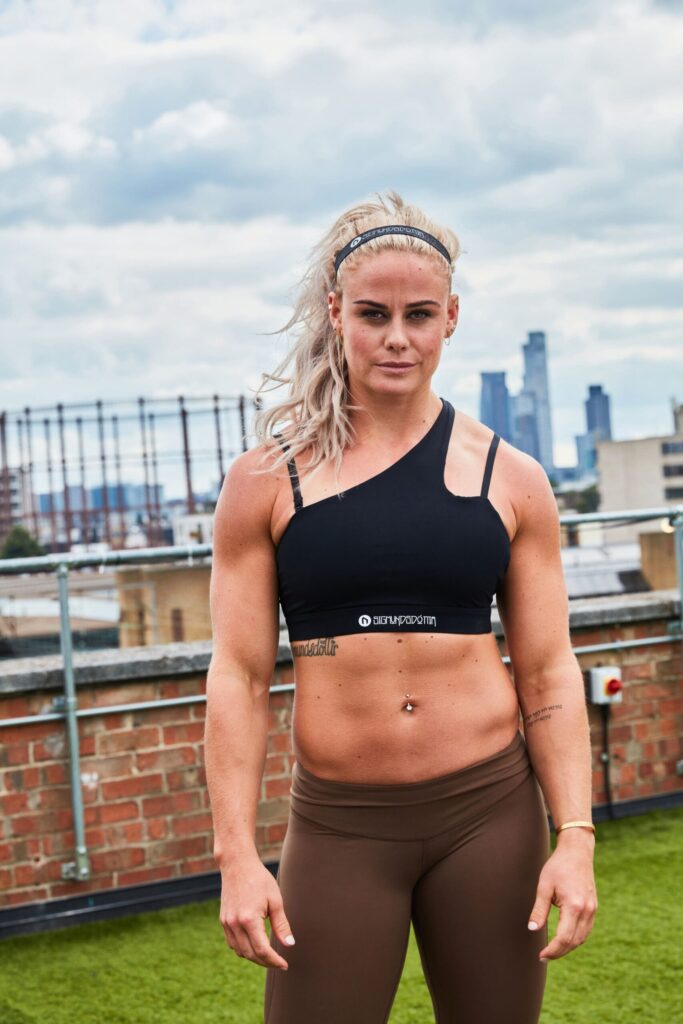 With close to 2 million Instagram followers, her attitude has helped challenge and evolve traditional ideas of feminine beauty.
"Challenge your body to get as strong as it can be and I guarantee that you will surprise yourself," Sigmundsdottir recommends to anyone entering strength sports. "It's incredible what your body can do if you allow it to work."
---
All images courtesy of WIT. The full SIGMUNDSDOTTIR x WIT collection will launch in January 2022, but you can shop an exclusive pre-release capsule of the collection now at www.wit-fitness.com