Miles to Madison is a new documentary series produced by CrossFit Inc. It provides an unprecedented look at what goes behind the scene of the CrossFit Games season.
In the 5th episode, CrossFit interviewed Noah Ohlsen, Travis Mayer, Adrian Mundwiler and Emma Cary.
The dynamic between Noah Ohlsen and Travis Mayer working out together and competing side-by-side is one of the things you will see in this episode.
His strengths are my weaknesses as you would call it and vice-versa," Mayer says. "So we both, depending on the workout, push each other to a limit I think we're kind of uncomfortable with, but in the right direction to get better at what we need to get better at."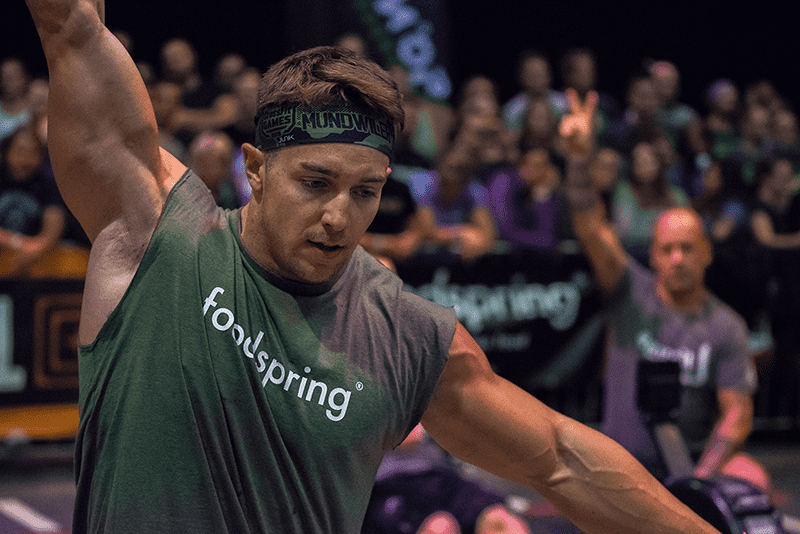 Adrian Mundwiler talks about a right knee injury that felt like "someone was shooting your knee with a pistol." It is difficult to see Mundwiler doing pistol squats and screaming with pain.
Emma Cary perhaps summed up her athlete personality in one quote at the end of the video. "Being driven to chase a big dream is a lot better than being satisfied," she says.
The episode also shows judges Adrian Bozman and Dave Eubanks going through the workout videos athletes sent and penalising some of them for different reasons.
Watch Miles to Madison Episode 5
You can catch up on anything you missed by clicking the links below of previous episodes of Miles to Madison.
The series will also showcase previously unseen footage of Open workouts and announcements, Quarterfinals, Semifinals, and how it all leads to the CrossFit Games in Madison, Wisconsin, at the end of July 2021.