Midline Active Shoulder
"The L-Sit may be the most effective ab exercise. Athletes that can hold it for 3 minutes subsequently find all other ab work easy." Greg Glassman.
Abs workouts – 3 Rounds for Time
1 Barbell Complex*
10 second L-Sit
2 Barbell Complexes*
20 second L-Sit
3 Barbell Complexes*
30 second L-Sit
*1 Barbell Complex consists of: 1 Snatch Deadlift + 1 Hang Snatch + 1 Overhead Squat + 1 Snatch Push Press
Round 1: 135/85 lb
Round 2: 155/105 lb
Round 3: 185/125 lb
This workout can be done at a slow and steady pace. It can be done as a warm-up or accessory workout in order to address weaknesses or instability.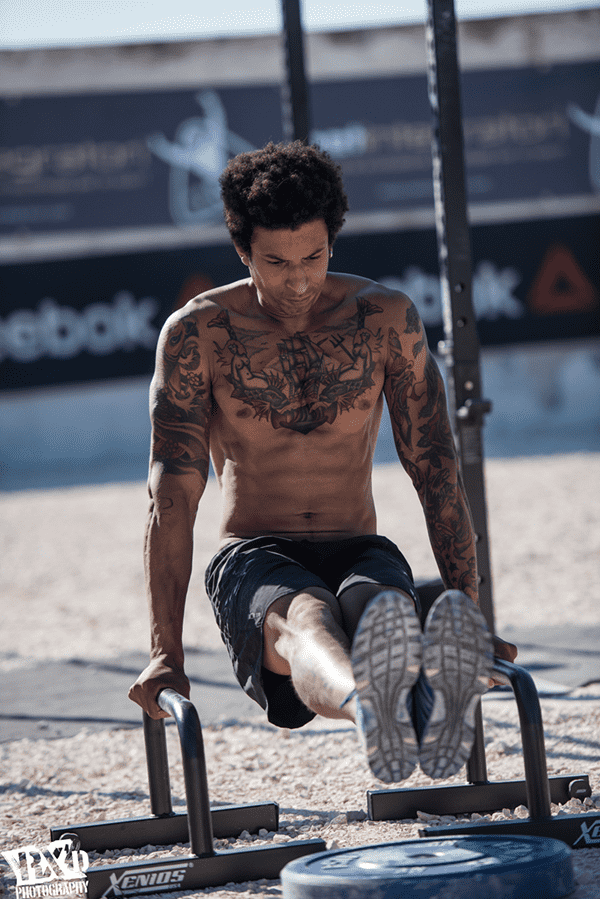 This workout can be scored by total weight, time or not at all depending on the intent.
Scaling
For intermediate/beginners the weight can be reduced on the snatch. Kettlebell swings combined with overhead squats can be subbed for those who are no proficient in the snatch. A bent knee raise can be subbed for an L Sit.