CrossFit has announced it has conducted a series of out-of-competition drug tests for the 2021 season. A total of 17 athletes tested negative, 12 of which were in Madison at the CrossFit Games, in an attempt to become more transparent regarding its testing of athletes.
"The samples were collected by Doping Control Officers from Drug Free Sport International in April, May, and October and analyzed at the UCLA Olympic Analytical Laboratory," read the statement.
According to CrossFit, 17 athletes' results came back negative.
Athletes Passed in Out-of-Competition Drug Test For The 2021 Season
Male Athletes
Travis Mayer – 12th at the CrossFit Games
Scott Panchik – 11th at the CrossFit Games
Saxon Panchik – 5th at the CrossFit Games
Reggie Fasa
Simon Mantyla
Justin Medeiros – Fittest Man on Earth
Patrick Vellner – 2nd at the CrossFit Games
Bjorgvin Karl Gudmundsson – 4th at the CrossFit Games
Jayson Hopper – 19th at the CrossFit Games
Alexandre Caron – 24th at the CrossFit Games
Uldis Upenieks – 25th at the CrossFit Games
Lazar Dukic – 9th at the CrossFit Games
Female Athletes
Dani Speegle – 35th at the CrossFit Games
Feeroozeh Saghafi
Rebecka Vitesson
Tayla Howe
Mallory O'Brien – 7th at the CrossFit Games
"The UCLA Lab screened the samples for the full WADA Out-of-Competition Testing Panel of banned substances," the document concluded.
However, one athlete's urine sample tested positive for illegal substances. Svetlana Kubyshkina, an athlete from Russia and who was eligible to go to Madison this year after winning Asian Invitational, received a ban of four years after her appeal was denied.
This is the third time this year CrossFit has publicly announced negative tests in a public way. The first time it included tests on Rich Froning, Noah Ohlsen and Haley Adams. The second time was during the CrossFit Open when seven athletes were named being tested negative, including Brent Fikowski, Ricky Garard, Laura Horvath, Patrick Vellner, and Chandler Smith.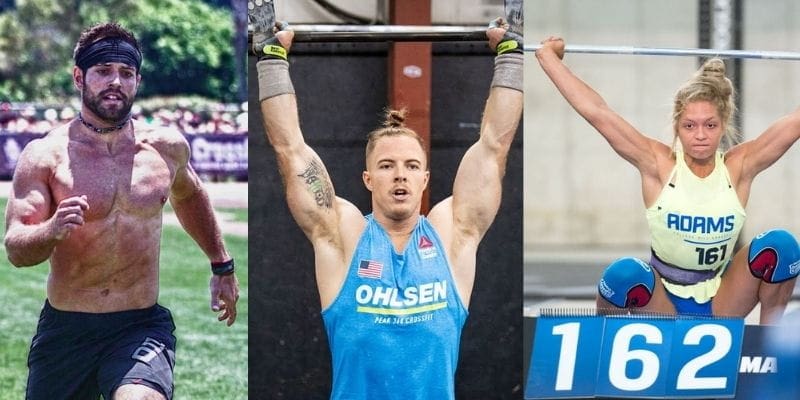 You can check out an updated list of all athletes currently serving CrossFit sanctions and when their ban will end.