The 2019 CrossFit Games Dates are now live…
2019 CROSSFIT GAMES DATES
July 31 – August 4, 2019 in Madison, WI.
This year will be completely different as the entire qualification format has changed. The Games themselves will involve elimination style events in order to reduce the higher number of competitors as well. It's new and it's going to be exciting!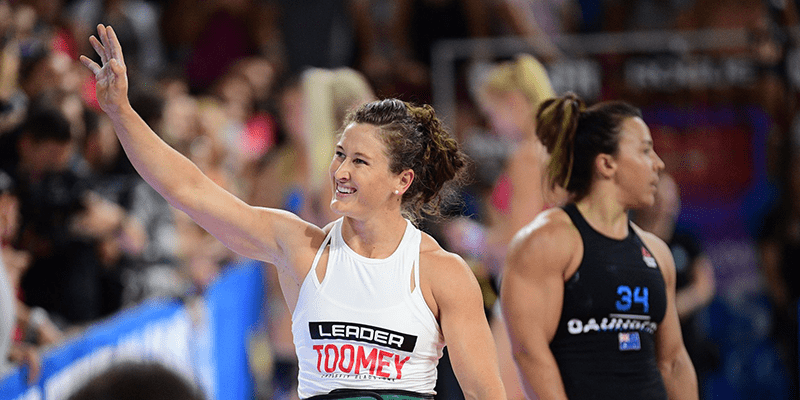 Source: CrossFit Inc
Aside from the 2019 CrossFit Games dates, here are the other important dates for the forthcoming CrossFit season.
THE NEW CROSSFIT SEASON
These are the dates so far for all the CrossFit sanctioned events. This is what the season will look like next year.
2018
December (12 – 15) Dubai CrossFit Championship (Dubai, UAE)
2019
January
The Australian CrossFit Championship (Queensland, Australia)
January 17 – 20, Wodapalooza CrossFit Festival (Miami, FL)
January 31 -February 2, Fittest in Cape Town (Cape Town, South Africa)
February
CrossFit Strength in Depth (London, England)
February/March
The CrossFit Open (to qualify for the 2018 CrossFit Games)
April
Asia CrossFit Championship (China)
Mid Atlantic CrossFit Challenge (Baltimore/Washington, D.C.)
April 26 -28, CrossFit Italian Showdown (Milan, Italy)
May
May 18th – 19, Rogue Invitational (Columbus, Ohio)
Reykjavik CrossFit Championship (Reykjavik, Iceland)
Brazil CrossFit Championship (São Paulo, Brazil)
CrossFit Lowlands Throwdown (Netherlands)
May 17 – 19, Down Under CrossFit Championship (Wollongong, Australia)
June
CrossFit Granite Games (Location TBD)
CrossFit French Throwdown (Paris, France)
August
The CrossFit Games (Madison, WI)
December
Pandaland CrossFit Championship (Chengdu, China)
FINDING THE FITTEST ON EARTH
The CrossFit Games are the world's premier test to find the Fittest on Earth™. They are world-renowned as a grueling test for the toughest athletes on Earth as well as a thrilling experience for spectators. Since its inception in 2007, the CrossFit Games have become "one of the fastest growing sports in America," according to Forbes.
THERE IS NO OTHER TRUE TEST OF FITNESS.
The Games were created to fill a void—no other true test of fitness existed. From Ironman triathlons to the NFL, all other athletic events neglected to accurately test fitness. Even decathlons, while testing a relatively wide range of abilities, missed vital components of physical fitness.
The CrossFit Games events are made up of a broad range of functional movements. Functional movements move large loads, long distances, quickly. These movements also form the basis of our exercise program. Make no mistake—the CrossFit Games are designed to test, not train, fitness. The goal is to find the fittest athletes, not to produce an easily replicable workout program.