As a brand focused on fitness equipment CAPITAL SPORTS is involved daily with existing box owners as well as those planning to become owners in the future. We understand your needs regarding the equipment, but also your fears and concerns when it comes to starting your own business.
We believe, it is always possible to live your dream. Therefore, we've created a list of five crucial steps towards being a box owner:
Step 1: TEAM
'Together Everyone Achieves More. TEAM.'
One of the biggest steps is the one that builds the fundamentals of every company: PEOPLE. As CrossFitters, we know that other people motivate us, give us strength and can help us cross lines we never expected to cross. That's why in a TEAM it is easier to realize a project as time-consuming as building your own box. When deciding upon a partner / partners, you need to keep in mind the questions such as:
What do YOU want to achieve with your box?
Just like becoming a CrossFitter or even a professional Athlete: Set yourself goals. Where do you see yourself and your CrossFit box in the future? Like with any other project you need a certain set of milestones; smaller and larger goals you want to achieve on the road of becoming a successful Box owner.
What degree of expertise and experience can each team member contribute to your box?
Ask yourself: Do you really need two or three hardcore CrossFitters, or might it also be a wise decision to TEAM up with someone who has a great deal of knowledge within the area of Marketing, Product Advertising or event Brand Management? Remember one thing: Having a CrossFit box also means having a brand. It means, bringing your message to the people and convincing them to train at your place and no other.
Never forget: As a TEAM, the more you know, the more prepared and ready you are!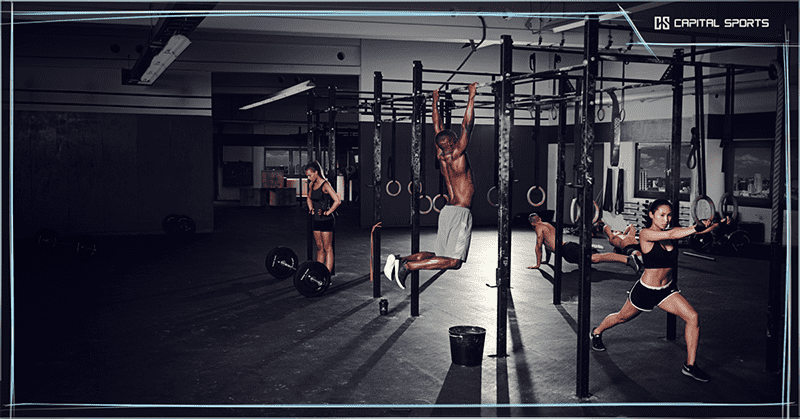 Step 2: CONCEPT
Every brand depends crucially on one thing: A good concept. You are about to start your own business and are willing to invest  money, so you should be aware of the fact that you are taking a risk. There's no denying that fact. Therefore, you need a great game plan to lower the risk of failing and make it easier to prepare for what's to come.
Putting together a watertight business plan might not be the most fun part of creating your own business, but it sure as rain is an essential one! It will not just help you think about all the aspects of your future business, but also gives you guidance throughout the following months. Apart from that, you will also need to include a realistic calculation of expected output and income in case you'll need to recruit investors, or require a loan from the bank.
Step 3: LOCATION
Depending on the city you're living in, it can be tough finding an ideal spot for your box. The more central you place yourself, the easier it is for athletes to reach your box, but then you will face the problem of higher rents and a limited amount of suitable locations which is why most boxes move away from the city center turmoil.
The main questions on deciding upon a location are:
Who is my target demographic?
Where can I find them: Where do they live and work?
What are my opening hours going to be – When do my customers want to train?
How much time and money do I want to invest in re-building the location?
AND: Can I afford to rent the location on a long-term basis without running into debt?
We recommend to start with a rather small venue and get bigger as soon as you see your concept is working out. It will be even tougher to find a second location that suits your imagination and by starting small you will lower your risk of failing.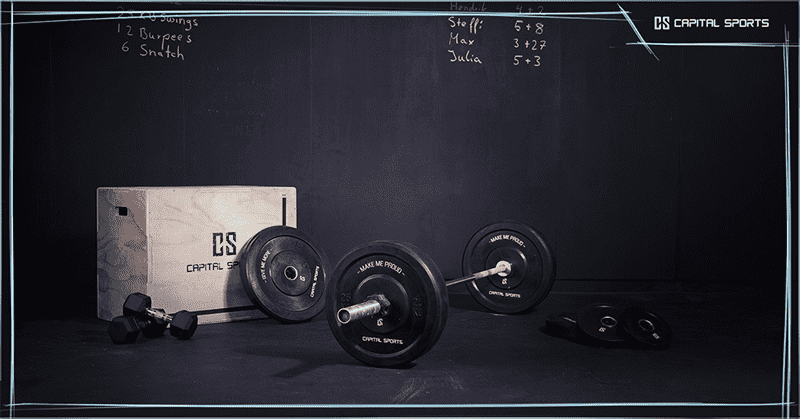 Step 4: EQUIPMENT
There are different ways of approaching finding a supplier that fits your needs as both a customer, and an experienced CrossFitter. Before worrying about that, though, you should differentiate between what items are essential for your start, and what items would just be nice to have. Plus, how many athletes will use your box?
Once you've cleared those questions, you are ready to invite offers from all suppliers that are interesting to you. It is highly recommended to order as many items as possible from a single supplier, because the more items you put together in an order, the more willing a supplier is to give you a certain discount.
Since you are investing a lot of your hard earned money you should make sure that you are getting the best quality possible for what you are willing to spend. Remember one thing though: Expensive doesn't always guarantee high quality and cheap doesn't always mean bad quality. Don't be afraid to ask questions about the material, production, etc. It's your money, your box, and your dream – you have a right to know every tiny little detail about the products you're about to invest in.
Don't forget one crucial thing: Delivery times are essential to know. Some suppliers like us are able to organize custom made items for your box. Make sure to contact suppliers about fulfilment in advance, as some of those items will take three to six months to find their way to your box depending on how bespoke they are.
Step 5: PROMOTION
You have your TEAM, your business plan, your location and your equipment. Now you need to get the word of your existence out and, some action in!
Promotion of your box should begin before you open the doors to the outside world.
Let them be anxiously awaiting the opening, thrill them, and give them something to look forward to while you are carefully preparing yourself for a big bang. Create a website, and use social networks to create profiles for your box. Fill it with information about your brand and behind the scenes pictures of your construction work. It makes your target audience / community feel like they are a part of something beginning to blossom.
Make the people see what they are getting, and how much blood, sweat and tears went into that phenomenal project!
Oh, and one last thing: Go forth and conquer the World of CrossFit!