CrossFit Regionals 2014 Event 5
For time:
10 rounds:
1 legless rope climb
60m sprint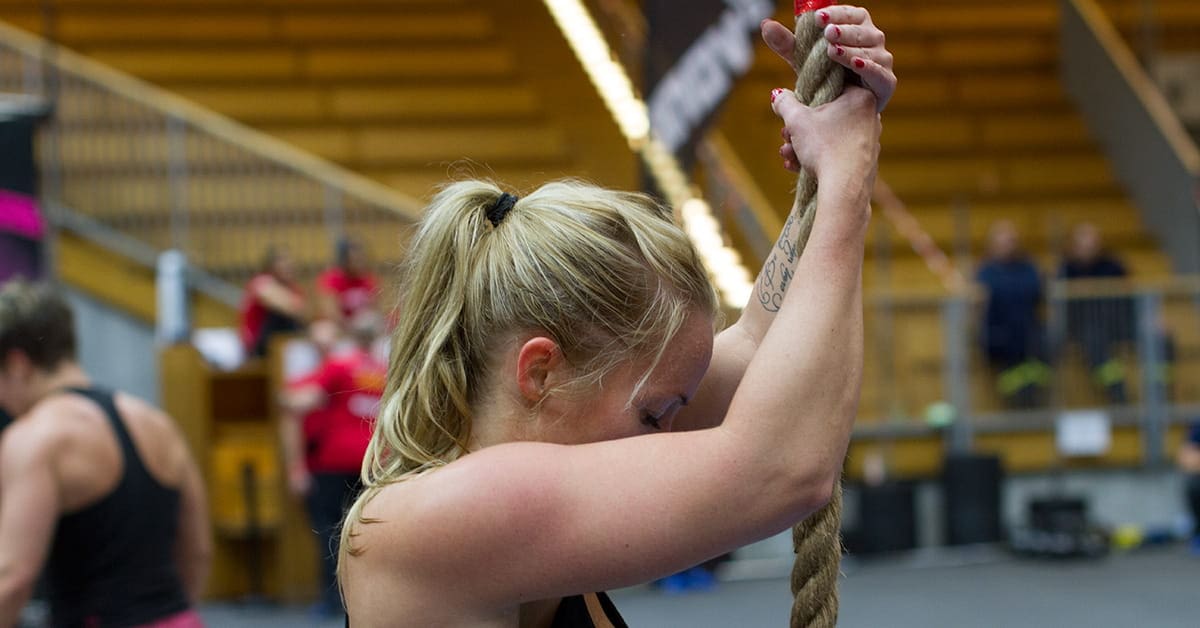 The legless event five from CrossFit Regionals dropped this year's Fittest Woman on Earth Katrin Tanja Davidsdottir out of the competition in 2014. The workout is made of a single exercise – legless rope climbs – and demands a clever strategy to prevent the burnt out before completing all 10 rounds. The 60 meter sprint works more as a much needed rest in between.
Score: time it took you to complete all 10 rounds.