Five-time CrossFit Games qualifier and Canadian superhero Pat Vellner has been involved in CrossFit since 2013, and is one of the scene's most charismatic and easy-going athletes.
After nine Opens and three years on the Games podium, Pat has learned a thing or two about what it takes to be a "specialist at being a generalist."
After having to pull out of the 2020 Games due to injury, Pat now has his eyes set on Madison 2021. He finished 20th in the Men's Individual Division in the Open, and followed it up with a 4th place Quarterfinals finish.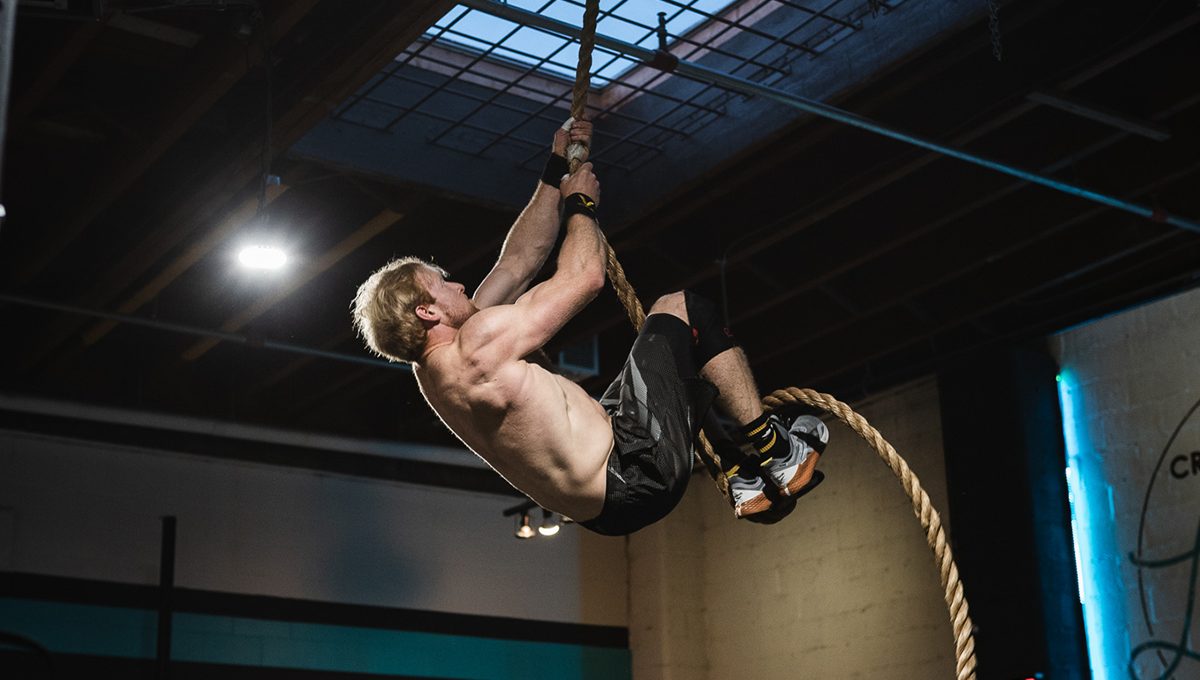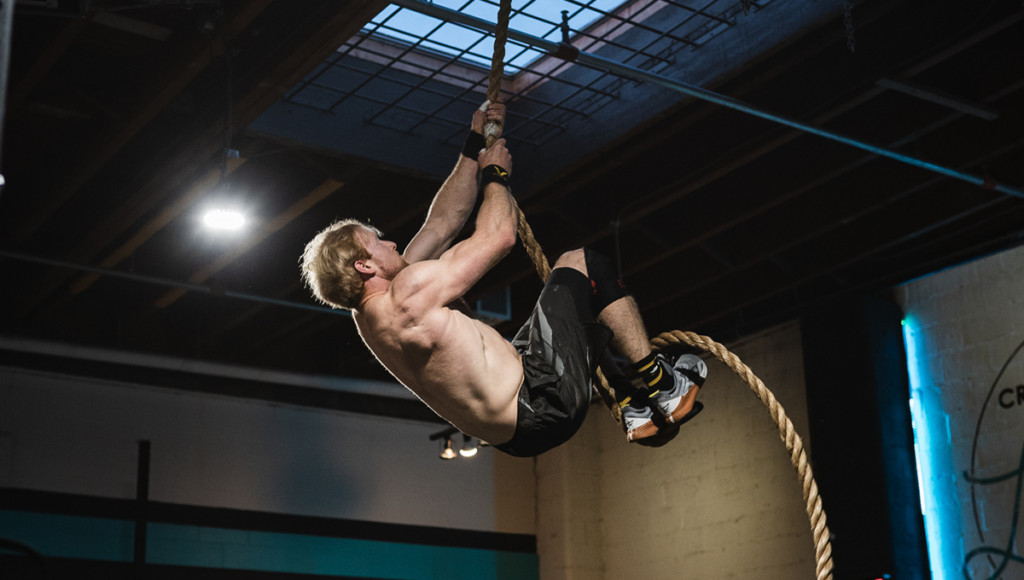 With friend and competitor Mat Fraser having retired from the competition circuit, all the sport's mightiest athletes will be gunning to take his place. Pat is one of the favourites to take that coveted Fittest on Earth title. This is especially impressive as he has spent most of his CrossFit career balancing fitness and education.
Pat Vellner – Play the long game
Following his podium performances in 2016, 2017, and 2018, the new 2019 setup meant Vellner crashed down the leaderboard, finishing 16th overall. He went into 2020 determined, but his body had other plans.
"Twenty days before the competition I tore my groin – that's the way it goes when you try to compete that much and strain that much," Pat told BOXROX in an interview back in 2020. "It's frustrating and it's unfortunate. Obviously I more than anyone wanted to try to erase my Games finish from last year, compete well and be able to put that on the shelf."
Since then, Pat's been working hard to overcome the setbacks of the 2020 (pandemic included).
"It was a stressful offseason rebuilding constantly reminding myself not to overextend and to play the long game" said Pat in an Instagram post, before squatting 388lb.
Patience, time and hard work will help you achieve your goals faster than you think.
Resistance Bands: Warm-up and down
This is a no-brainer, but Pat pays extra attention to the parts of his body that need it. As he gets older and with more COVID-safe outdoor training, his body needs a little more time to get ready to lift heavy.
Pat uses resistance bands as accessory training post-workout. In an interview with Men's Health, he explains how he uses bands to reset.
"All it is to try to not over use your traps, use those rhomboids, that mid-back. Set your shoulders back down after doing a lot of weightlifting, your shoulders get a little bit high up. Just to reset your shoulders at the end of a session."
It's possible to have it all!
Last year Pat Vellner graduated from McGill University with the intention of becoming a Chiropractor. He wants to use his education to "try to help others get back on their feet and get the most out of their bodies."
Ever since he started, Pat has viewed his (incredibly successful) CrossFit career as a hobby, with his education coming first and foremost — which is unusual for other high ranking in the sport. While juggling an elite CrossFit career with school is not easy, Pat shows its doable if you're hungry enough.
For Pat, leading two distinct lives has been an advantage and helps him get out of his head, as he explained in a 2019 interview with Reebok:
"For me, CrossFit is a good escape from school when things are stressful and I've got lots of work to do and I'm studying hard. It's good to go blow off some steam and just go sweat it out. At the same time, when it's Games season and you're trying to train two, three times in a day, it's nice to go sit down and do some reading or do a little bit of work and get away from the gym. You spend a lot of time there and it can wear you out."
Pat Vellner is one of those athletes who always looks like he's having fun, even while sweating it out in the pain cave. Is this the secret to his success? It definitely helps.
Pat Vellner: 6 Intense Workouts From the 5x Games Athlete
One thing that definitely helps are the brutal workouts Pat regularly shares on his Instagram. Here are 6 for you to try in the gym.
1 AMRAP7
7 D ball over shoulder (150/100lbs)
7 D ball squat
7 calorie bike erg
2 Classic CrossFit
3 rounds:
20 chest to bar pull ups
20 thrusters 95/65
Rest 1 minute
1 round:
30 thrusters 95/65
30 chest to bar pull ups
3 Barbell Cycling Practice
For time:
30 squat cleans (165/110lbs)
Rest 5 min
For time:
30 shoulder to overhead (165/110lbs)
Every time you break on the squat cleans you must do 15 unbroken toes-to-bar.
Every time you break the shoulder to overhead do 15 burpee to a 6" target.
4 Maximum "Ouch" by Dekacomp
3 rounds:
12 Overhead squats 115/85lbs
12 bar-facing burpees
5 min recovery row
3 rounds:
12 thrusters (115/85lbs)
12 chest to bar pull-ups
5 min recovery row
Repeat 2 sets.
5 EMOM10
EMOM (Ever minute on the minute) for 10 minutes:
16 Bar facing burpees
15 unbroken hang power snatch (115/80lbs)
6 AMRPAP 12
AMRAP (As many rounds as possible) of:
12 Dumbbell clean clean and push press 2x50s
12 toes-to-bar
12 push-ups
Read More: Training Tips from Annie Thorisdottir & 7 of Her Workouts
Image Sources
2018080518413281_AMB_1DX_8539-X2: CrossFit Inc.