It is not easy to come across CrossFit workouts for teenagers. Is it even advisable for young people to do CrossFit? As you will find out, yes it is. BOXROX brings you 5 CrossFit workouts for teenagers and answers some questions you might have about training young.
First of all, it is important to clarify what teenage athletes mean in this article. For that, we will take into consideration what the CrossFit Games understands as a teen athlete.
For the remainder of this article, a teenage athlete is a person between the ages of 14-17. Therefore, if you are 13 years old, you are technically a teenager, but there is a huge gap in strength and mobility between a 13-year-old and a 17-year-old athlete.
The same can be said for those who are 18 and 19 years old. You are in your teens, but you have developed your strength to a level that is comparable with more experienced athletes, hence you are seen as an elite athlete, instead of a teenage one.
That is not to say that a 13-year-old or younger person should stay away from CrossFit or other forms of strength training. With proper coaching, any kind of physical activity will have a positive impact on one's life.
Now that this is out of the way, let's take a look at some important points when choosing CrossFit workouts for teenage athletes.
Is CrossFit Good for Teenagers?
Yes. CrossFit will help develop the strength and coordination of a young athlete's. Some of the best athletes in CrossFit started the sport to complement other skills. Lazar Dukic and his brother Luka started CrossFit to help with water polo and basketball, respectively. Justin Medeiros, 2021 Fittest Man on Earth, began CrossFit to improve his skills as a wrestler and football player.
Check out Justin Medeiros Before CrossFit.
However, as a young athlete, you should not start aiming for muscle-up or handstand push-ups. Those are advanced movements and should only be introduced after some time training the basics.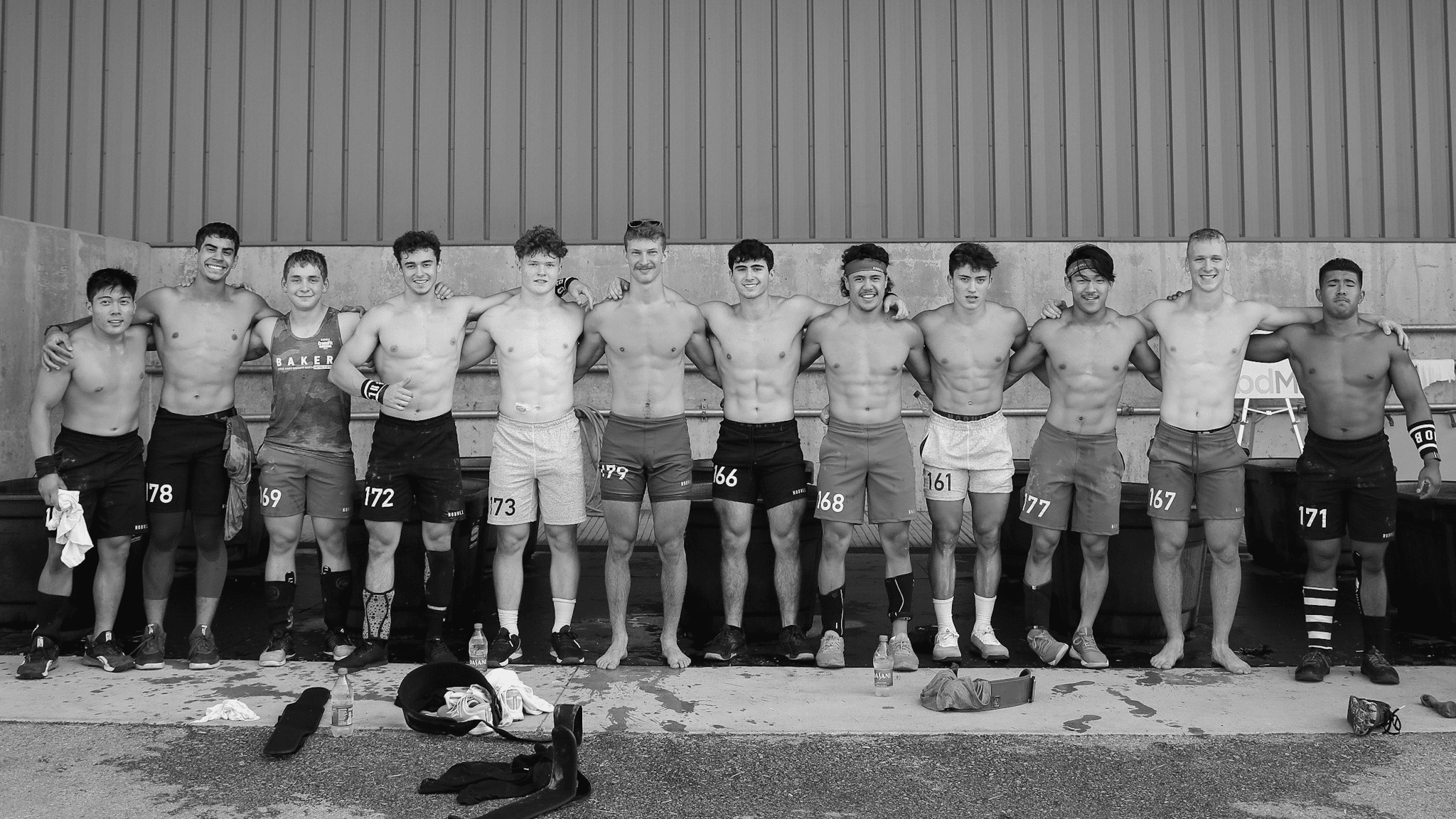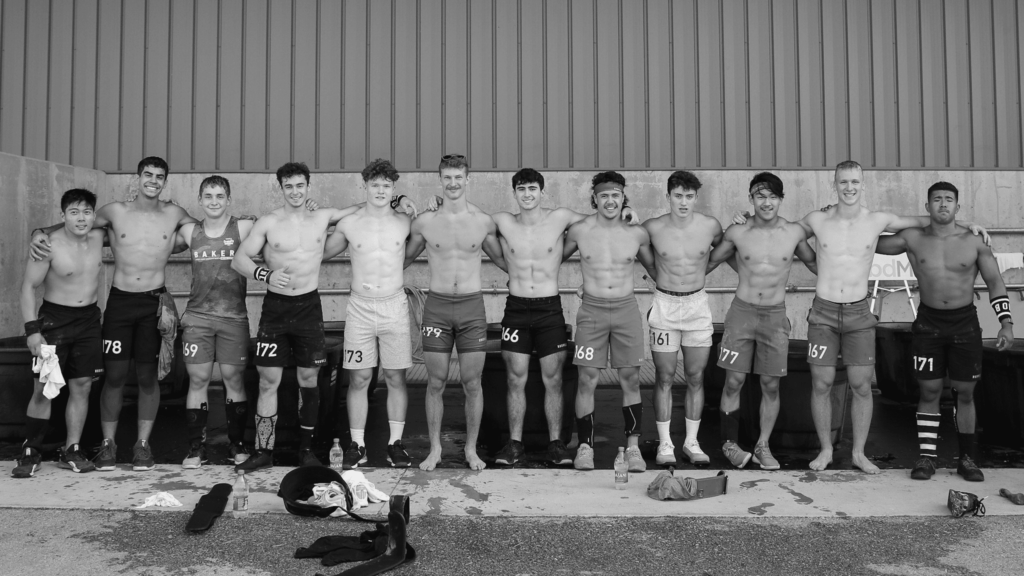 Read More: 6 Functional Movement Patterns Every Beginner Needs to Master
When you start training judo, for example, you don't go fight a black belt straight away. When you begin shooting hoops at a basketball court, you don't stay under the ring fighting for a rebound on your first day.
The same mentality should be applied to CrossFit and strength training programs. Start with the basics, have a coach on your side and follow a program designed specifically for you.
You can check out CrossFit's Journal article titled 'Strength Training and The Young Athlete' for more information.
How Often Should You Train?
How often to train, how many sets, which exercises. Those questions are impossible to explain here and there is only one person who can tell you the answer: your coach.
As mentioned before, a coach supervising a teenage athlete will do wonders and it is the coach's responsibility to know what to do next, how far to push, which exercises to perform.
"When you are programming for teenagers online you have to take into account a very wide range in strength and technique. I love programming EMOM's for Olympic weightlifting and gymnastics," coach Eggert Ollafson from Age Group Academy told BOXROX.
"Kids and teenagers need more reps to become technically efficient," he says. "Their motor patterns aren't as refined as adults and their bodies are constantly changing. So I would argue that EMOMs are the by far best tool for teenagers to improve in CrossFit to improve technique and capacity."
CrossFit Workouts for Teenagers
The following 2 workouts were created by coach Eggert Ólafsson specifically for young athletes.
CrossFit Workouts for Teenagers – Weightlifting
EMOM 8-12 minutes:
Snatch Pull + Hang Snatch + Snatch
Start at 65% body weight and increase weight only if the last rep was good.
Coach Ólafsson stresses that the athlete should not do touch and go reps. "Control the bar, no rushing."
CrossFit Workouts for Teenagers – Gymnastics
EMOM 8-12 minutes:
45 seconds row (70% effort)
30 seconds toes-to-bar
This exercise will work on your gripping skills as well as your endurance and gymnastics. "If you can't reach the bar [with your feet on toes-to-bar], go as high as you can while keeping a good rhythm," Ólafsson told BOXROX.
For advanced athletes, the aim is to do the toes-to-bar unbroken.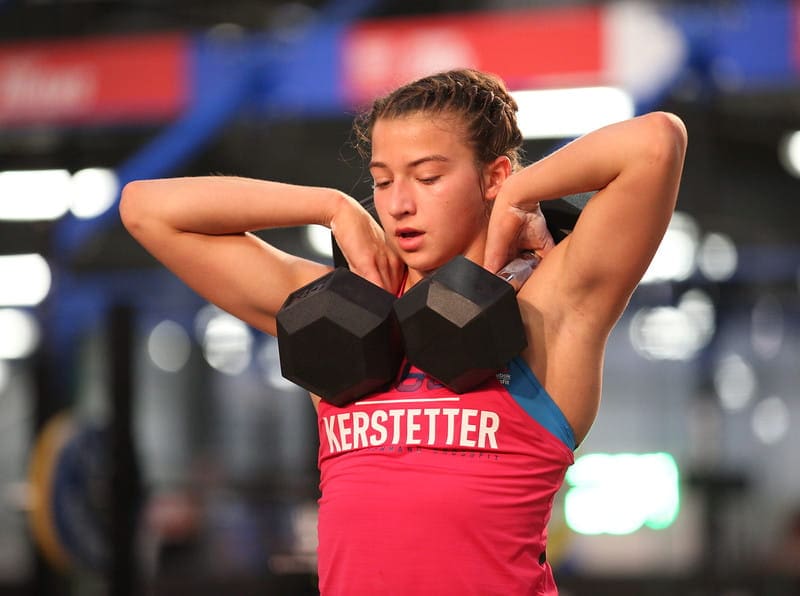 The following CrossFit workouts for teenagers were based on the information given by coach Eggert Ólafsson and the CrossFit Games workouts designed for teens.
CrossFit Workouts for Teenagers – AMRAP for Quality
AMRAP in 7 minutes:
This workout was first introduced in 2012 as the first Open event. According to CrossFit HQ, beginners should have less than 80 reps at the end of the 7-minute mark and intermediate athletes would get between 81-110 reps.
CrossFit Workouts for Teenagers – Cindy
AMRAP in 20 minutes:
5 pull-ups
10 push-ups
15 air squats
Pull-ups are a bit more difficult exercise for inexperienced athletes. As always, make sure you are keeping proper form and have a coach next to you.
"8-12 strict pull-ups is my rule of thumb before kipping or chest-to-bar pull-ups are introduced," said coach Robin Lyons from Opex Fitness.
If 20 minutes is too long, you may adapt to your needs.
CrossFit Workouts for Teenagers – Open 20.2
AMRAP in 20 minutes:
4 Dumbbell thrusters
6 toes-to-bar
24 double-unders
This Open workout from 2020 utilises 50/35 lb dumbbells for the exercise, but you can scale it down to 35/20lb.
As coach Ólafsson said, athletes should aim to reach their legs as high as possible if they can't reach the bar.
Double-unders are a staple on CrossFit and a good coordination and endurance exercise that most young athletes should be able to perform with proper technique.