Dave Castro was fired from the CrossFit organisation earlier this week and many CrossFit athletes had something to say about the breaking news. Discover how athletes reacted to Dave Castro being fired.
Dave Castro was the face of CrossFit since its inception in 2007 and the director of the Games. He designed the workouts during the CrossFit season and was famous for his Open announcements and clues.
When the news of Dave Castro being fired dropped, many people took it to Instagram to express their feelings. Some elite CrossFit athletes also commented on Dave Castro's post in support of the former director of the CrossFit Games.
Overwhelmingly, the messages are of support for Dave Castro, with people creating the hashtag #SupportDaveCastro.
What CrossFit Athletes Said About Dave Castro Being Fired
Rich Froning
Josh Bridges
Dave Castro and Josh Bridges were both Navy SEALs before turning to CrossFit. The athlete legend shared his thoughts and support for Dave Castro. "His impact on the sport and my life personally have been profound," he wrote.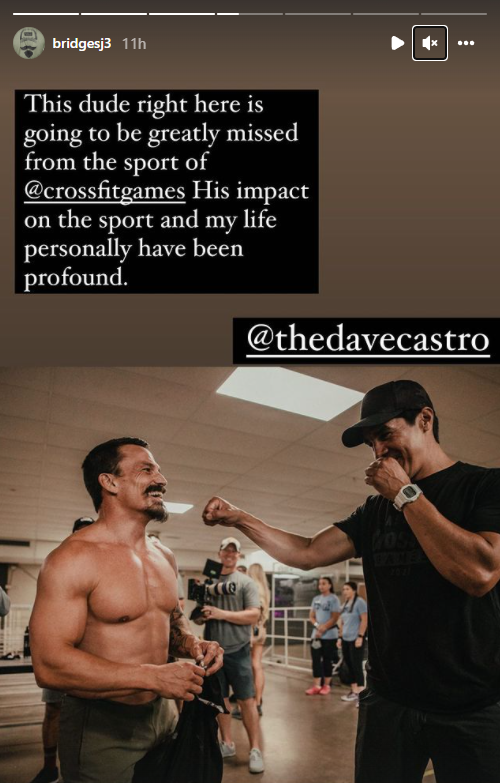 Saxon Panchik
5th Fittest Man on Earth in 2021, Saxon Panchik also shared a photo of Dave Castro smiling in the background while he does one of his WODs. "The standard you set for us athletes will never change."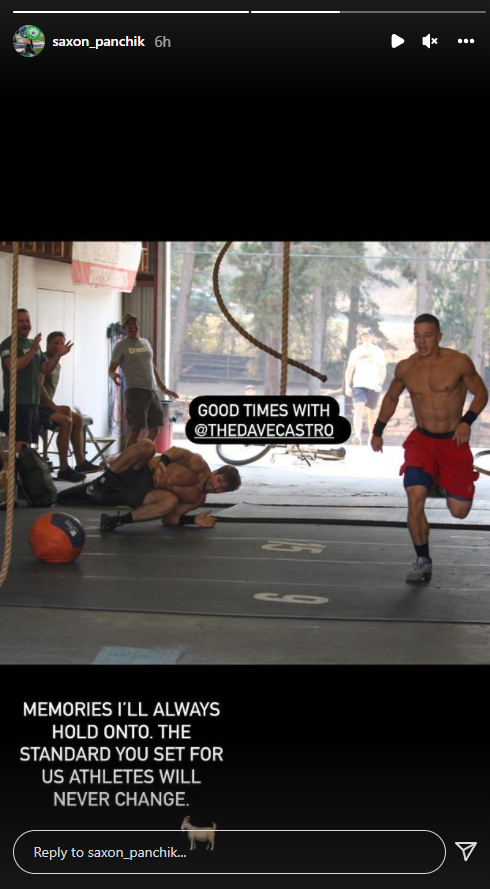 Brooke Wells
Gui Malheiros
The 7th Fittest Man on Earth made a simple comment on Dave Castro's Instagram post: "Not nice."
Khan Porter
"This is sad news, the sport just won't be the same without you mate."
Cole Sager
Jason Khalipa
"Sorry to hear this news Dave. You have made a huge impact on the sport and my life. Wishing you all the best on your future ventures, I'm sure you will keep crushing it."
Sean Sweeney
Sean Sweeney recently retired and was chosen to test the Open workouts Dave Castro designed that we will see this February.
"Our sport has some very big shoes to fill. Like him or not – he was fantastic at what he did."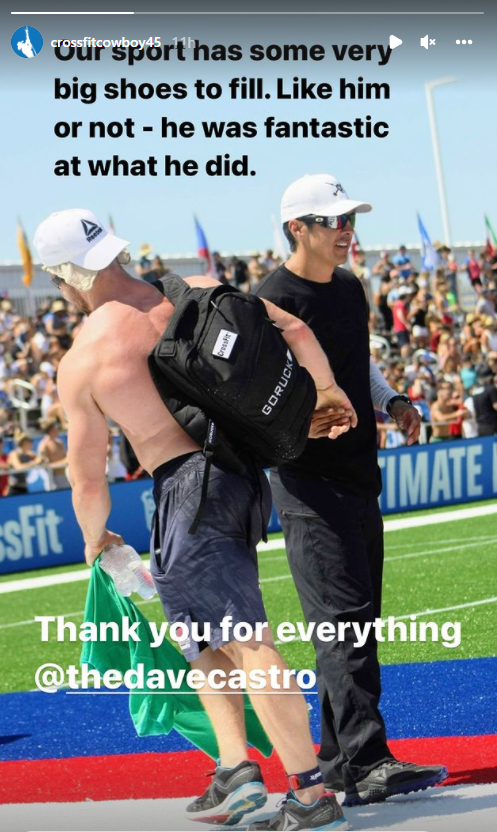 Thuri Helgadottir
"😭😭😭"
Becca Voigt Miller
"This makes me sad! It was an honor playing your game."
Jacob Heppner
Ben Garard
Ben Garard is the brother of Ricky Garard.
"Saddens me to hear this," Ben wrote. "You've impacted the lives of many, especially mine over the last 10 years. I don't believe the sport will be the same without your presence. Onwards and upwards for whatever you decide to do next. You will forever have my respect and I appreciate everything you've put into @crossfit @crossfitgames"
Ben Smith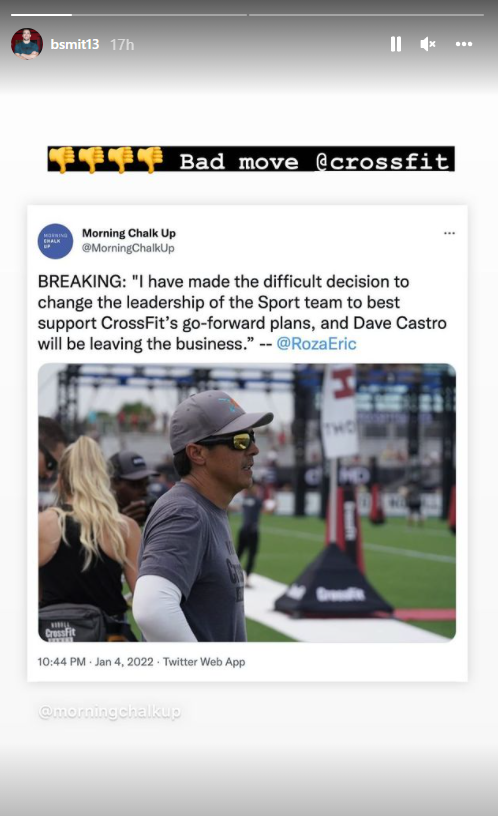 "Wishing you all the best, Dave! Thank you for making me a stronger person both inside and out. I'll cherish the memories forever – from Big Sky to Cali to Wisconsin and everywhere in between.. thank you!"
Meredith Root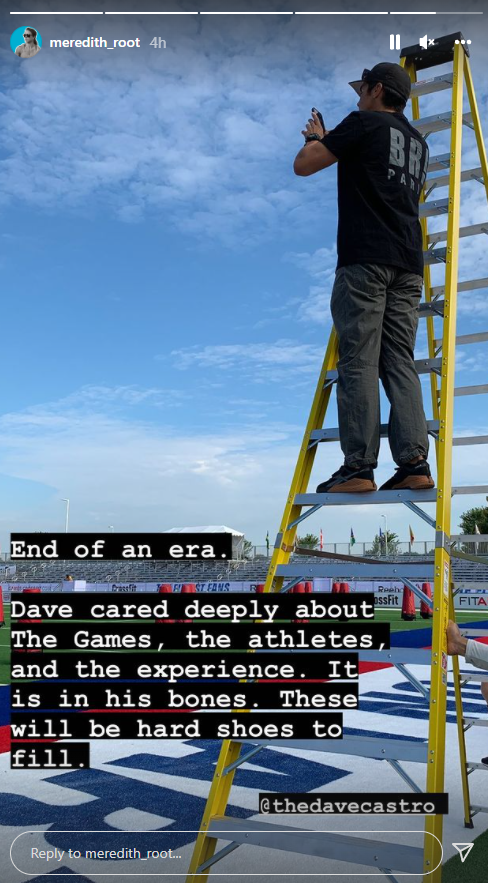 Alex Parker
Alex Parker is the partner of Meredith Root and CrossFit Games athlete.
"Many of my favourite memories of CrossFit were spent with Dave Castro. Testing workouts at the ranch and as a CrossFit Games demo team member. He will no doubt be missed. Thanks Dave!
"Unreal. Thanks for everything you've done. Your work has changed my life, Dave. Excited to see what you do next."
Emily Bridgers
"Thank you Dave Castro for everything you did for the sport of CrossFit and the opportunities in my life personally. It won't be the same without you."
Donal Trump Jr.
Yes. Believe it or not, Donald Trump Jr., one of the sons of the former president of the United States Donald Trump, has commented in support of Dave Castro.
"This sucks. So stupid," he wrote.
What About Mat Fraser?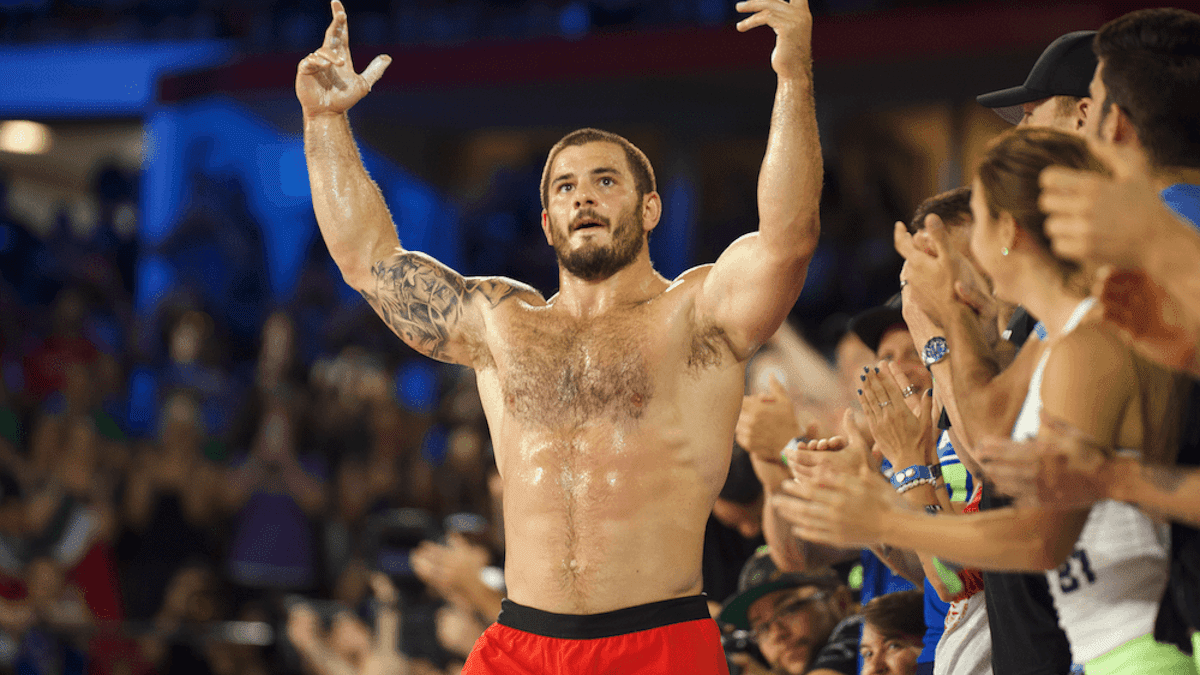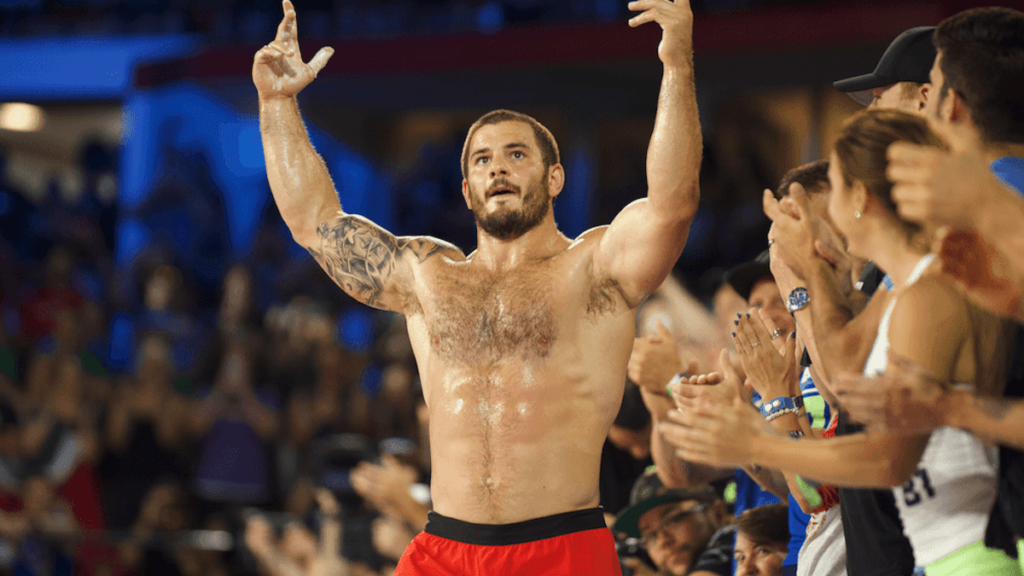 Mat Fraser and Dave Castro have publicly thrown punches at each other. On a personal level, they don't like each other very much.
Fraser went to the Joe Rogan Experience podcast and talked extensively about his opinions regarding Dave Castro's personality and even said the former Games director had a conflict of interest working for CrossFit Inc. Read everything Mat Fraser said about Dave Castro on the podcast by clicking here.
Although now removed, Castro replied to Mat Fraser's podcast interview with a couple of Instagram posts saying it was "blatant lies."
More recently, Mat Fraser was invited to program a workout for volunteers at the Granite Games in 2021 and Dave Castro did the workout nearby the 5x Fittest Man on Earth. The result? Mat Fraser gave Dave Castro the middle finger during the workout.