If you're not already familiar with Zack George's impressive story go and read it now.
The Leicestershire native was crowned the Fittest Man in the UK in 2020, but not many would have guessed that Zack would make a living out of being fit when he was young. In fact, the 31-year-old was "severely overweight and deeply unhappy with his body" growing up.
We'll fast forward past the long hours spent in the gym and the sheer amount of dedication Zack put in to get to where he is – that story has been told before – and will instead tell you about Zack in recent years. Because Zack's dream went beyond losing weight, he wanted to qualify for the CrossFit Games.
If you're familiar with the scene, you might know that his name is not yet in the CrossFit Games leaderboards. After qualifying in 2020 by beating every other man in the UK during the CrossFit Open, his invitation to compete was withdrawn a few months later as a result of the pandemic and its restrictions.
He set his eyes on the 2021 season, but bad luck would strike again. A new season format meant that athletes had to go through three stages of competition to qualify for the CrossFit Games, without opportunities to catch up if for some reason you missed one.
Zack pulled out during the second stage following a hip injury, forgoing so his chances to see his dream come true for a second year in a row. You'll learn more about his injury shortly, but what sets this story apart is how Zack dealt with it.
Because Zack is positive and humble and relatable in a way few professional athletes are.
And the way he navigated the injury offers invaluable lessons for everyday athletes.
Find acceptance
Zack felt a sharp pain from his hip down to his knee while competing, and while he was getting treatment for the pain daily, the CrossFit Quaterfinals Test 4, a 4-rep max front squat, was too much to take. He made the decision to pull out of competition to avoid causing further damage, the CrossFit Games would have to wait.
"IT Band Syndrome," he told BOXROX during a video interview this week. It is an overuse injury and the only way to treat it is rest.
Any squatting or running would aggravate the pain, so he was told to stay away from these exercises for 12 weeks. There was still plenty to do in the realm of gymnastics, but Zack does admit he lost a lot of leg strength during the recovery process.
Understandably, he was eager to train normally again and decided he was good to perform bodyweight squats again after 8 weeks, so he started incorporating them in his training. He wonders now if he tried to come back too quickly, with the injury lingering by for longer than it could have. Well, that's a lesson half learnt.
Focus on what you can do
Zack had a lengthy list of movements he couldn't do after the injury. He coaches and programs for himself, so week on week he'd feel out the injury and attempt something from the list, ticking off the exercises that didn't cause pain or discomfort anymore.
Bodyweight squats were the first to get ticked off, heavy cleaning was last. But the list was only one part of his training, and Zack went full in on what he could do while in the background slowly ticking away the movements from the list.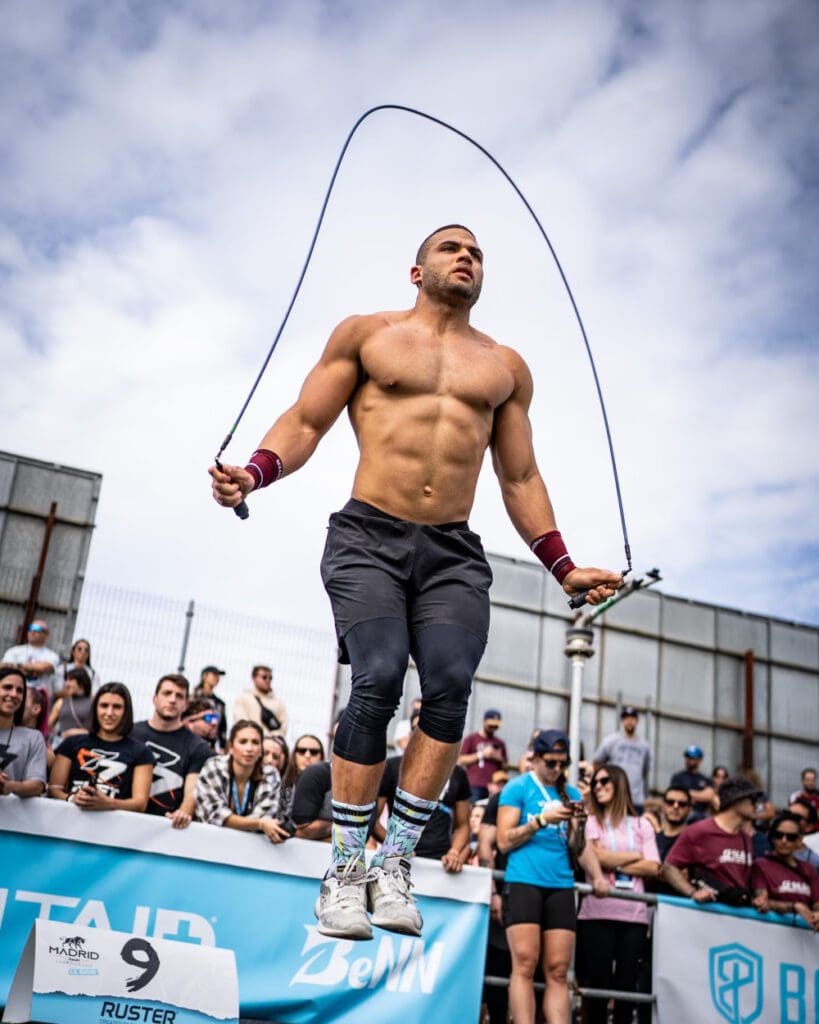 Five months would pass before he attempted to compete again, and when he did, he dominated. It gave him a huge confidence boost knowing he could again go all out and fully trust his body to perform without needing to hold back.
See possibility
Zack uses setbacks to achieve other projects. When he faces adversity or an obstacle that is out of his control, he accepts this and moves on.
After finding out the CrossFit Games were out of reach once again, he used the time to write a book and work with brands; opportunities that arose because he had new time available to him, time he would have otherwise dedicated to put forward his best performance.
"It doesn't make the setback worthwhile, but I can look back at the last two years and see something positive," he said. For that he is grateful.
Zack George and the new season
Zack recently finished second at the Madrid CrossFit Championship, a high-level competition featuring prominent CrossFit Games athletes and rising stars.
He's preparing to compete at the Dubai CrossFit Championship in December and then again in Miami at Wodapalooza in January.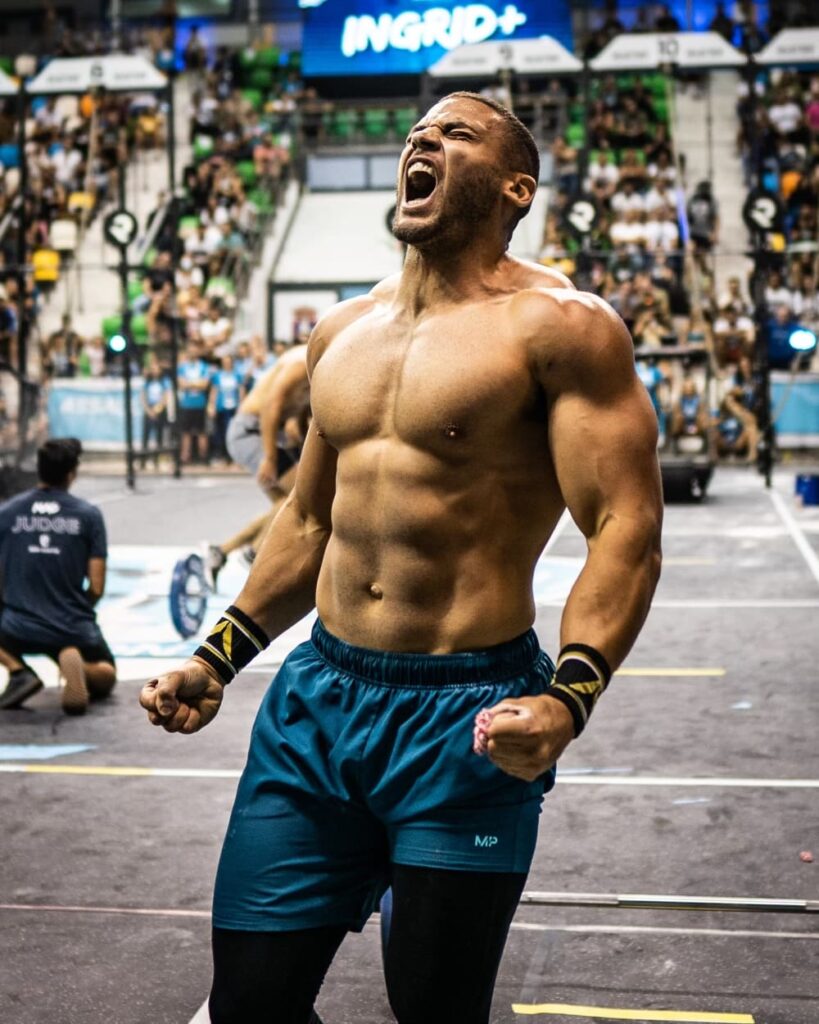 "I just love competing," he said. He likes to test himself against the best in the world and gets great enjoyment from competing in front of fans, loving the feeling of hearing them roar and feeling their absolute belief in him. He can sense their desire for him to succeed.
One of his favourite moments – a close second to qualifying for the 2020 Games, which he considers his greatest achievement – was competing at Strength in Depth in 2020. Being in home soil there was so much support, the atmosphere was electrifying.
Additionally, he loves travelling to fun places, testing himself, and gaining an insight into his weak spots and improvement areas. As an athlete, the exposure and opportunity to make money throughout the year are pretty good as well.
He'd like to have finished Madrid, Dubai, and Miami with a lot of valuable information to then tackle the 2022 CrossFit season.
Watch out for him!