For the 1st time in 10 years, the CrossFit Games was not sponsored by Reebok, but still, the shoe company paid more than $350,000 after the Fittest on Earth were crowned at the beginning of August. So how was the first-ever Reebok Bonus Program at the CrossFit Games? And will it happen again?
According to Reebok, 297 Athletes Applied for the Reebok Bonus Program at the CrossFit Games. For athletes to win a cash reward, they would have to finish 1st or 2nd at a Games' event and be wearing one of three eligible Reebok footwear.
Of the 297 athletes who applied for the bonus cash (which is more than half of all athletes who competed in Madison), more than 100 will get rewarded by Reebok.
"We cannot disclose names of participants," Libba Burke, Senior Manager, Global PR & Marketing at Reebok, told BOXROX. "But you can likely make some accurate assumptions."
Reebok sponsored athletes were eligible to earn even more money this way. "Vellner, where he had 3 event wins and 2 event 2nd place over the course of the week, he was able to earn another $32K in prize money as a result of this Bonus Program," Burke revealed.
Here is a list of some of the athletes and how much they won from the Reebok Bonus Program:
Male Athletes
| | |
| --- | --- |
| Name | Money Earned |
| Rich Froning ** | $18,500 |
| Brent Fikowski | $12,000 |
| Pat Vellner | $32,000 |
| Guilherme Malheiros | $20,000 |
| Saxon Panchik | $2,000 |
| Lazar Dukic | $12,000 |
| BK Gudmundsson * | $10,000 |
| Gustavo Pusch * | $3,000 |
| Samuel Cournoyer * | $2,000 |
* athlete may not have been wearing Reebok's footwear while finishing 1st or second at an event.
** The amount of money giving to Mayhem Freedom was a total of $74,000. It is assumed that the cash prize was divided equally among the team members, giving Rich Froning the amount of $18,500.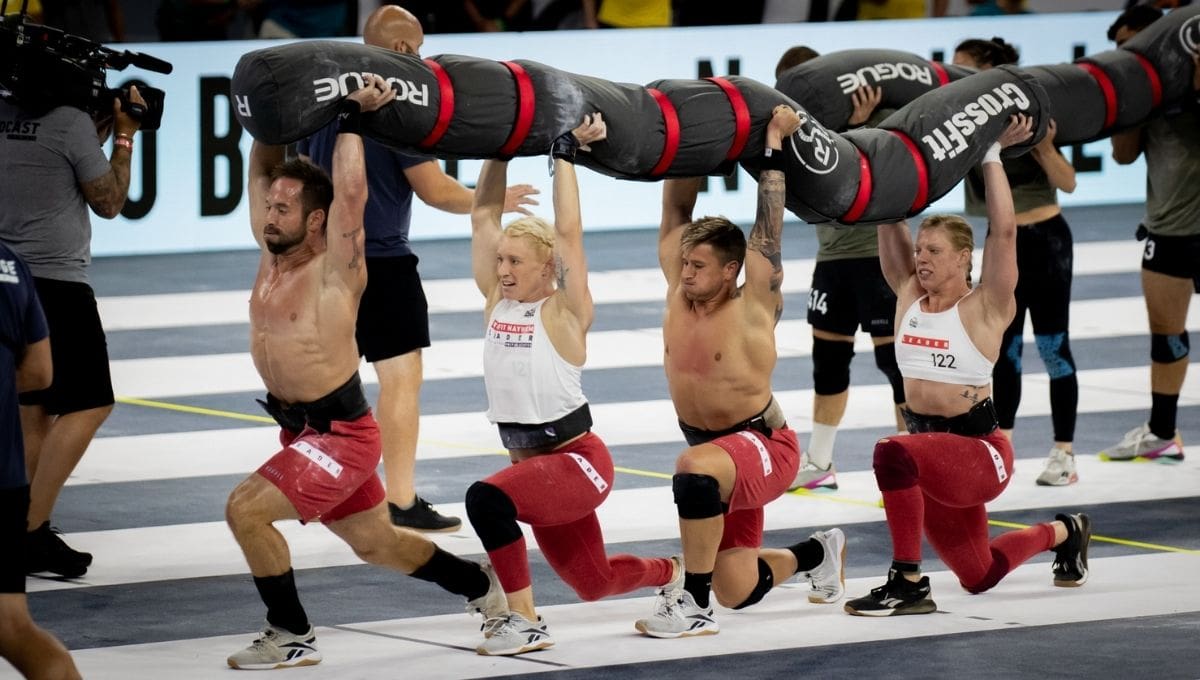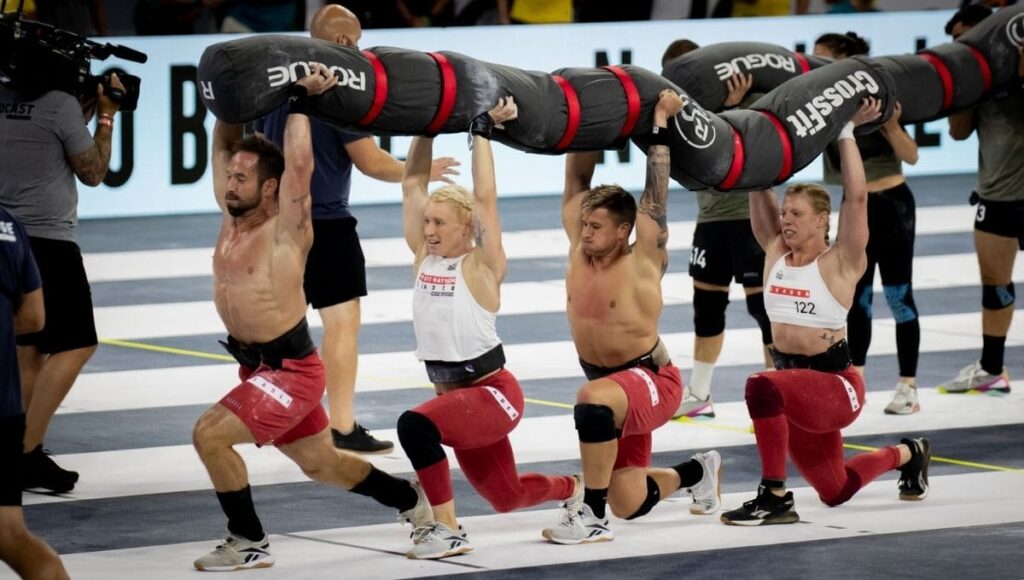 Guilherme Malheiros won three events, but on his 1st win, he was not wearing Reebok shoes. According to Pat Vellner, the Brazilian did not make the same mistakes on the other two event wins during the CrossFit Games week.
Female Athletes
| | |
| --- | --- |
| Name | Money Earned |
| Annie Thorisdottir | $4,000 |
| Amanda Barnhart | $10,000 |
| Haley Adams | $2,000 |
| Kristin Holte | $2,000 |
| Bianca Williams | $2,000 |
| Rebecca Voigt Miller | $1,000 |
Clearly, more athletes won money from the Reebok Bonus program, but that information will not be disclosed by Reebok Inc. itself.
Some of the athletes, such as Annie Thorisdottir, Kristin Holte, Brent Fikowski and Saxon Panchik, are Reebok athletes and are assumed to have participated in the Reebok Bonus Program this year.
Reebok Bonus Program – Will it Happen Again?
It is possible, according to Libba Burke.
"We don't have anything 100% confirmed officially that we can share at this time, but after the community's reaction to this first-ever program it's definitely something we're looking to continue and build upon in the future," she said.
This can be good news for athletes, as being a full-time CrossFitter has become expensive, especially for international athletes.
Logan Aldridge, an adaptive athlete sponsored by Nike, welcomed the idea. "Selfishly, as a Nike athlete, I wish Nike would have done that," he said in a press conference. "It's cool to see that there was this strategic initiative to add some incentive to the pockets of those athletes that might not get a lot of cash upfront from CrossFit."