An Olympic weightlifting total is another workout we will see individual athletes performing during the 2023 CrossFit Games. This is the second workout revealed by CrossFit HQ.
On Saturday, likely inside the Coliseum, individual athletes will have to show their strength in Test 9.
For load:
1 rep-max snatch
1 rep-max clean & jerk
All other divisions (adaptive, age group and teams) will compete in a different version of the workout.
What to Expect?
We haven't had a 1-rep-max snatch coupled with a 1-rep-max clean & jerk at the Games yet. We did see athletes performing 1-rep-max snatch in 2021 where Gui Malheiros became the overnight sensation after lifting 305 pounds with ease.
On the women's side, Tia-Clair Toomey and Annie Thorisdottir went head-to-head and both made a 200-pound snatch to then go to tiebreak after failing the following lift.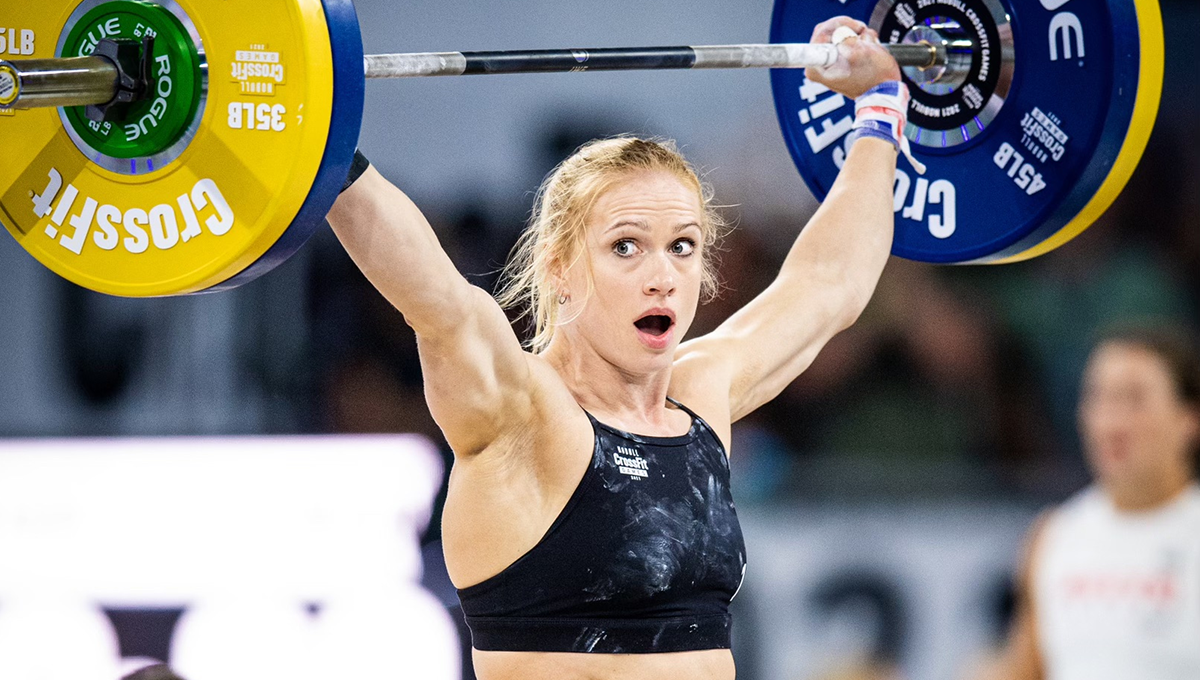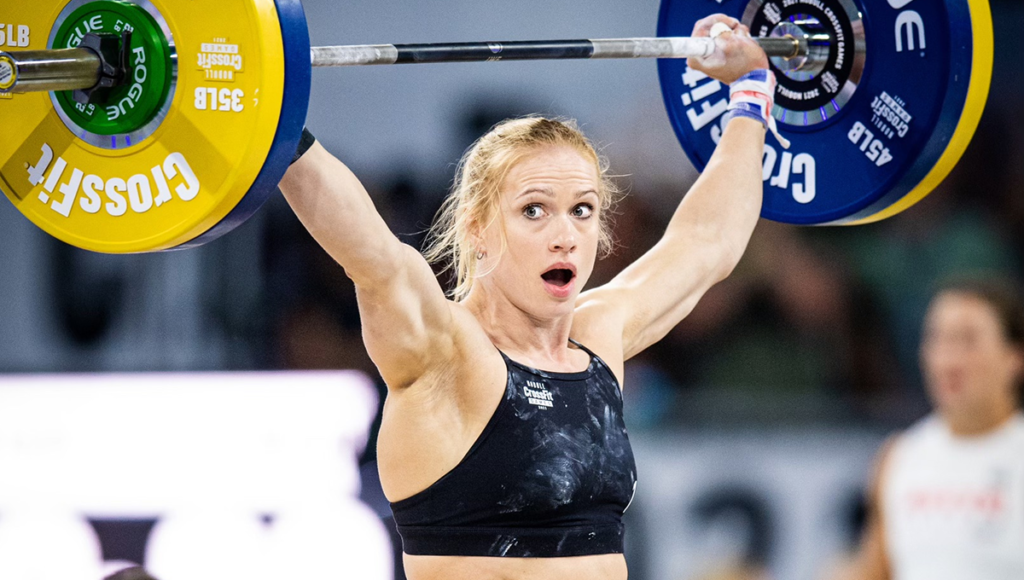 It is incredible that then-15-year-old Olivia Kerstetter had the biggest lift of all women: 202 pounds. Kerstetter is competing for the first time as an individual athlete at the Games this year and could win the event.
Who Are All Individual Athletes Competing at the Games for the 1st Time in Their Career?
In the 2015 CrossFit Games, we saw athletes performing a 1-rep-max clean & jerk. The results were as follows.
Men:
Aaron Hanna – 350 pounds
Nicholas Urankar and Ben Smith – 347 pounds
Mat Fraser – 342 pounds
Women:
Brooke Ence – 242 pounds
Lindsey Valenzuela – 240 pounds
Brooke Wells and Emily Abbott – 232 pounds
2023 CrossFit Games
The 2023 CrossFit Games is taking shape after all athletes and teams know who is going to compete for the title of Fittest on Earth.
When: August 1-6
Where: Madison, Wisconsin (USA)
Athletes from all age groups (teens, masters) and adaptive athletes will be joining the teams and individual athletes who received an invitation to compete in Madison this summer.
You can check out the overall schedule of events for the 2023 CrossFit Games here.
Workout clues/events revealed so far:
At the time of writing, 4 athletes have provided a sample with illegal substances to CrossFit:
Read More: 2023 CrossFit Games Introduces Two Cutting Phases for Individuals and Teams