---
Dave Castro
Director of Sport, CrossFit, Inc
---
Dear Mr. Dave Castro,
There has been a lot of talk about the next generation of CrossFit athletes recently. Over the last few months, the CrossFit Games Instagram account has posted all about the young talent that emerged during the 2021 season.
It's great to hear that you want to give the age group athletes more focus. But then you cut the teenage groups down from 20 athletes to 10.  Wanting more focus on the age groups and cutting the field in half doesn't seem to match. Is this actually best for the sport?
My hope is that you will change your mind or, at least, consider 20 athletes for the 14-15 & 16-17 divisions. Here are my best arguments for more teenage athletes at the CrossFit Games.
Potential CrossFit Games Champions won't make it, like Justin Medeiros
Puberty hits hard. For some it hits early, for others it hits late. A year head start in puberty will make all the difference in the world for these teenagers. If there are only 10 available spots, then it will be close to impossible for a 16 year old to qualify, unless they hit puberty very early.
If we look at the boys 16-17 division this year, only 2 athletes (Rökkvi Guðnason and Caleb McClure) in the top 10 following the Age Group Online Qualifier were in their younger year. That means that the next best 16-year-old in the world (Elijah Subiono) wouldn't have made it to the Games this year.
Imagine this happening in any other sport, i.e., the third best 16-year-old weightlifter in the world not making it to Worlds.
A good example of a great athlete who missed the CrossFit Games is Justin Medeiros. Medeiros was 19th in the 2016 Open, when the Open was the qualifier for the Games. Only 10 athletes qualified for the Games that year, but had it been 20, Medeiros would have qualified.
This, if anything, shows the true weakness of only having 10 athletes.
Let's start to help these young athletes instead of working against them.
Becoming a real sport
If you want young athletes to take the sport seriously then you need to start taking them seriously. It's a huge red flag for these young athletes, who are putting all their time and effort into this sport, that CrossFit HQ keeps changing the number of athletes who qualify for the Games every one to two years. This change is a huge blow to the face for these athletes.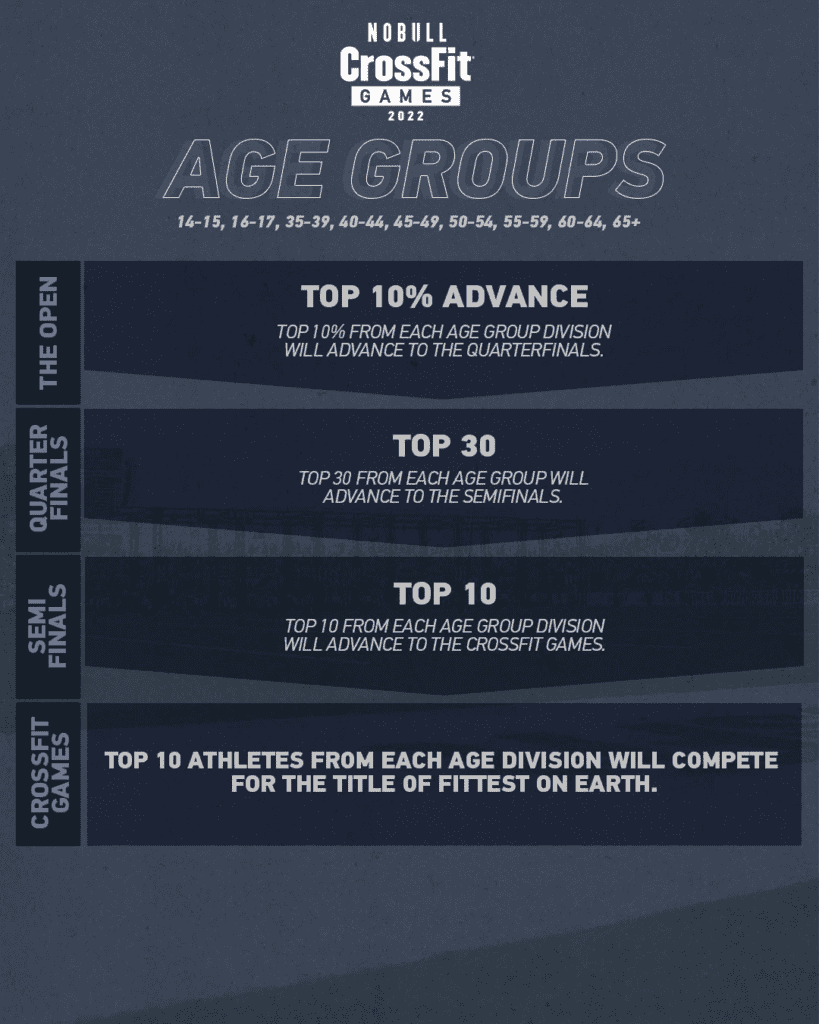 If you look at any major sport you will find that all of them have very well-structured youth development programs. These youth programs are the single greatest asset they have to grow the sport – without them every level of the sport would suffer.
If CrossFit wants to be seen as  a real sport, then we need to start taking the youth development more seriously.
Without a solid foundation, you'll have trouble creating anything of value. 
The Teenage division are incredibly competitive
We are starting to see the first generation of CrossFit Games athletes who started CrossFit as kids and/or teenagers. These athletes are already showing us that the next generation of athletes will be in a different league than those who came before.
To see how incredibly competitive the teen division is you need to look no further than the teen sensations Mal O'Brien and Emma Cary. Both of them could have competed in the 16-17 division at the Games, yet both declined their teen division spot to compete as individuals.
Both placed within the top 20 in the Women's division. Mal placing 7th and Emma placing 16th.
To showcase even further how competitive these divisions are let's take a look at two more athletes, Emma Lawson and Olivia Kerstetter. This year Emma Lawson was in her younger year in the 16-17 division, meaning she will be in the 16-17 division again next year, she placed 15th overall in the Open. The heaviest snatch at the 2021 CrossFit Games by a female athlete was 202 pounds, lifted by Olivia Kerstetter the 14-15 division champion. Outlifting Tia-Clair Toomey and Annie Thorisdottir.
Sincerely,
Eggert Ólafsson, Age Group Academy 
---
Note: Eggert awaits the release of more details regarding the possibility of a separate CrossFit Games event for Age Group athletes in the future. He has previously written about the unsuitability of CrossFit Open programming for Teen athletes.