The Torian Pro will gather the fittest CrossFit athletes from Oceania, but only a handful will receive an invitation to the Games in August. These are 10 athletes to watch at the Torian Pro CrossFit Semifinal.
How to Watch the CrossFit Semifinals
From May 20-22, the 30 fittest athletes from Oceania will compete in a head-to-head battle for a chance to get the invitation to Madison. As we mentioned in a previous article before, comparing the most difficult path for athletes to get to the Games, the Torian Pro is arguably the hardest path for individual athletes to get the invitation. Why is that? Check out by clicking here.
Remember: only the top 3 athletes and top 3 teams will advance to the Games. Find out more by reading CrossFit's rulebook.
Check out the preview for Syndicate Crown and Lowlands Throwdown, the other two Semifinals that take place this week.
Athletes to Watch at the Torian Pro – Men
Who Should Win?
It is beginning to look like Ricky Garard's comeback is coming to fruition. He finished 3rd at his first competition (Dubai CrossFit Championship) in December, had to withdraw from Wodapalooza earlier this year, but has finished strong the Quarterfinals standing at the top of the leaderboard among athletes from Oceania.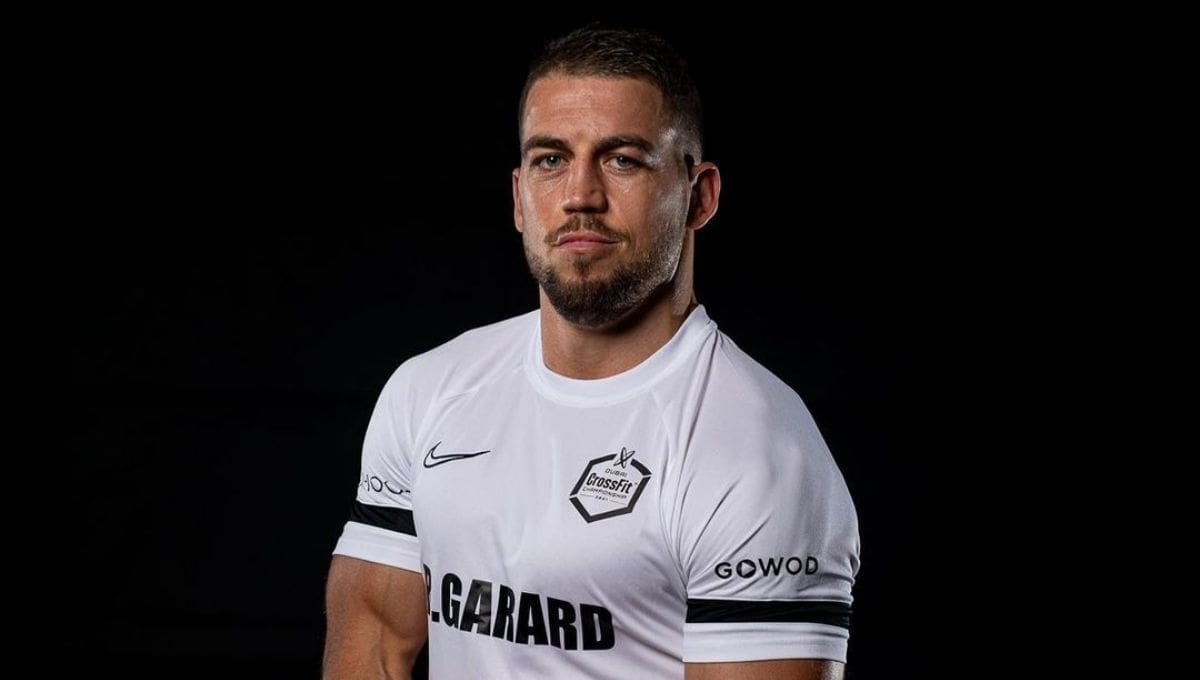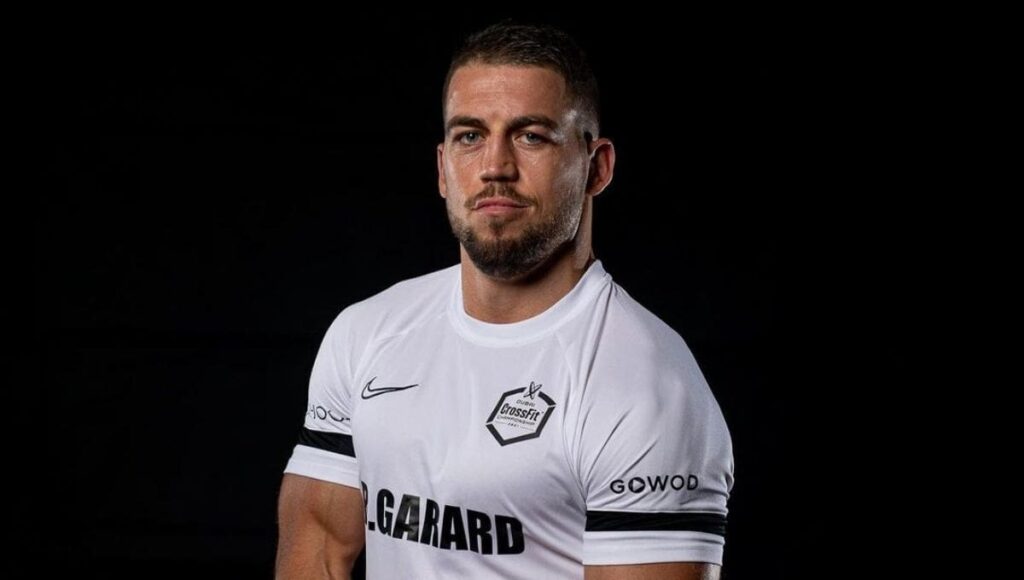 Who Will Fight For Podium?
The field really is stacked at the Torian Pro and there is a chance that Garard might not even get on the podium because of the following athletes. Remember, only podium finishers will receive an invitation to Madison and there are 5 top athletes eager to get that CrossFit official e-mail.
Jay Crouch could very well be fighting for 1st placement at the Torian Pro. He finished just one point behind Garard during the Quarterfinals and has earned his #GamesBound ticket in the last two years competing as an individual.
Another one looking to continue his streak of going to the Games is Bayden Brown. Last year he got the last spot at the Torian Pro and has subsequently been to the Games the past three years, finishing 11th Fittest Man on Earth in 2020.
James Newbury has narrowly missed his chance last year (he finished 4th) after the Torian Pro tournament and wants to make his debut at the Games.
Lastly, but not least, Royce Dunne should be fighting for one of the top 3 spots after the weekend is over in Brisbane. He is the current champion of the Torian Pro, beating Jay Crouch by one point last year.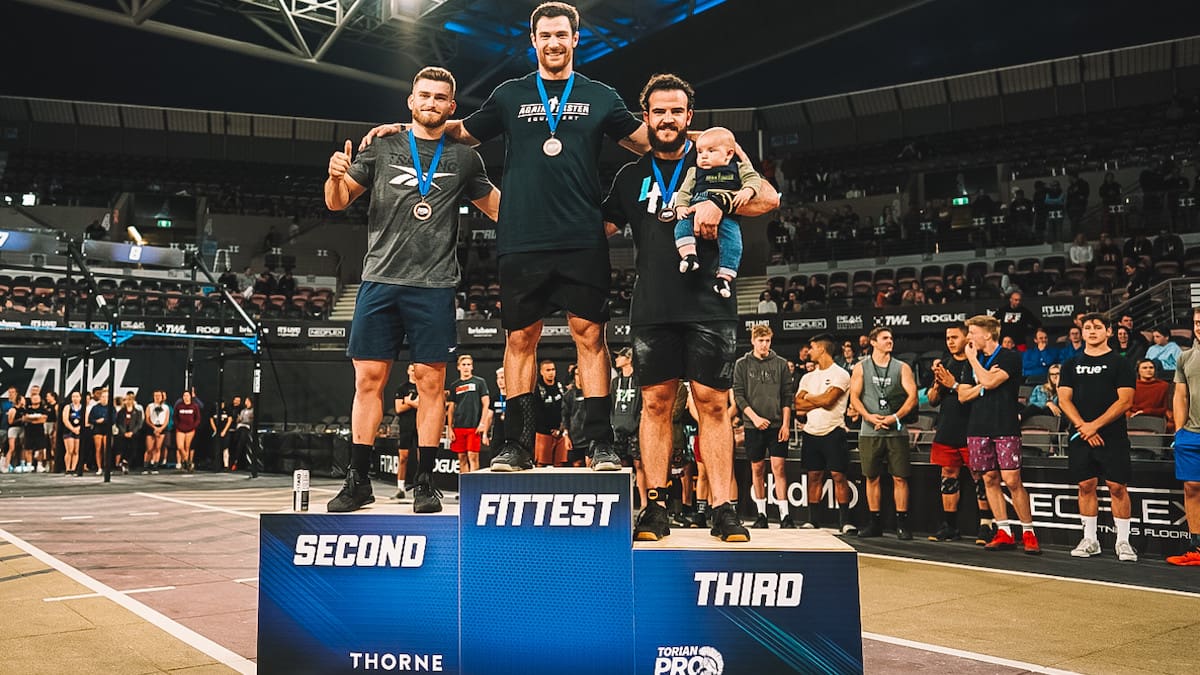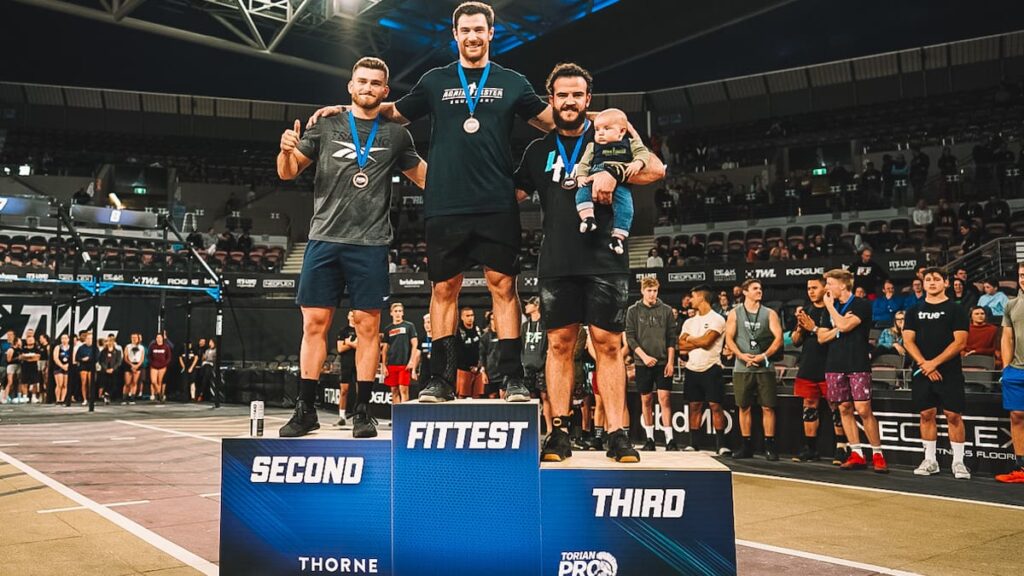 Athletes to Watch at the Torian Pro – Women
Who Should Win?
This is the easy part. Who else could win but the Fittest Woman on Earth for the past 5 years? Tia-Clair Toomey is back on Australian ground to showcase in front of her Australian friends what the best female competitor in history is capable of.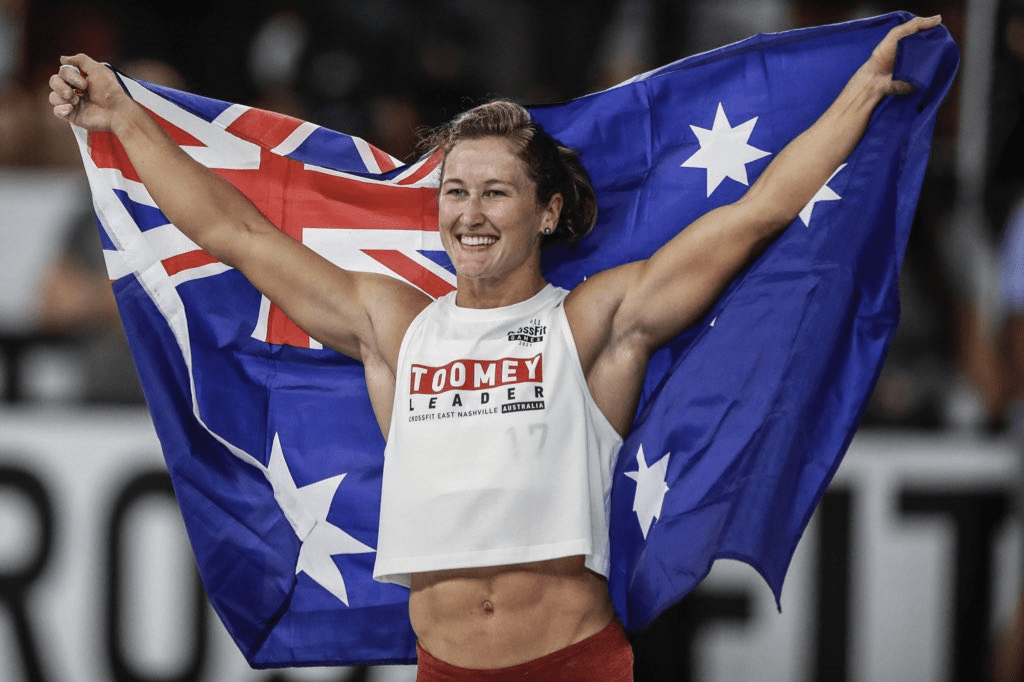 Who Will Fight For Podium?
Following closely on Tia's steps is Kara Saunders. Last year she finished 1st at the Torian Pro, but at the Games had to withdraw after COVID complications. This year she became the newest Mayhem athlete, under the guidance of Rich Froning.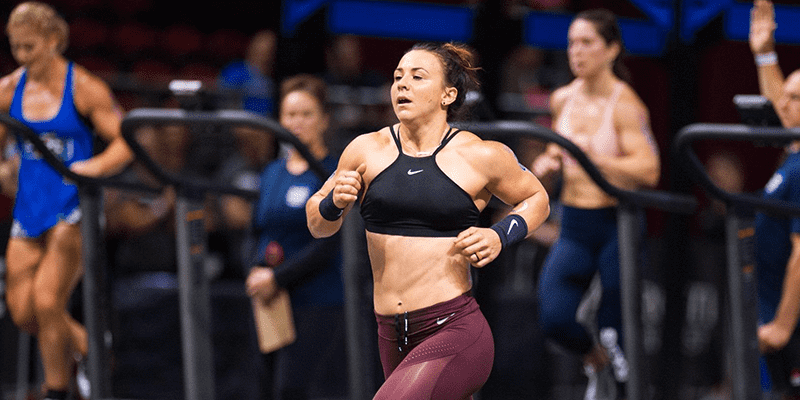 Ellie Turner is another athlete battling for the podium this year. She accomplish her goal in 2021 by finishing 3rd, 68 points behind Saunders. At Wodapalooza this year, Turner was 1st placed before the last day of competition, but sadly took a stumble with events 7 and 8.
Last year Jamie Simmonds didn't compete in Semifinals although she finished 6th in Oceania. Other than that, she has got her Games invitation since 2016.
Madeleine Sturt is looking to make a statement this year. From 2016 to 2019 she managed to get to the Games but has fallen short the past year by finishing 5th at the Torian Pro and 3rd at the Last-Chance Qualifier.
Teams to Watch at the Torian Pro
Last year Oceania teams made a splash at the Games with all three participants finishing in the top 11. However, two of those teams have disbanded, and CrossFit Urban Energy is the only remaining team from 2021 that finished 7th.
You would not be surprised if CrossFit Selwyn finished 1st this weekend, however. They placed 4th worldwide after Quarterfinals and two team members (Madeline Shelling and Marnie Sykes) are remaining athletes from the Oceania team who finished 6th at the Games last year.
Another team looking to get the podium and, subsequently, go to the Games is CrossFit EXF. They finished strong this year at Quarterfinals (8th place).
CrossFit Semifinals Dates
There are 10 Semifinals events spread worldwide. Four in North America, two in Europe, and one in Africa, South America, Oceania and Asia. Unlike last year, this time all Semifinals are in-person.
Here are the details for the upcoming Semifinals:
| | | |
| --- | --- | --- |
| Date | Competition | Location |
| May 20-22 | Syndicate Crown | Tennessee (U.S.) |
| May 20-22 | CrossFit Lowlands Throwdown | Amsterdam (Netherlands) |
| May 20-22 | Torian Pro | Brisbane (Australia) |
| May 27-29 | Mid-Atlantic CrossFit Challenge | Tennessee (U.S.) |
| May 27-29 | CrossFit Fittest in Cape Town | Stellenbosch (South Africa) |
| June 3-5 | Far East Throwdown | Busan (South Korea) |
| June 3-5 | Granite Games | Minnesota (U.S.) |
| June 10-12 | CrossFit Atlas Games | Québec (Canada) |
| June 10-12 | CrossFit Strength in Depth | England (U.K.) |
| June 10-12 | CrossFit Copa Sur | Vitória (Brazil) |

Although some of the athletes mentioned here might not get an invitation to Madison, they still have one way to be #GamesBound via the Last-Chancel Qualifier. It is an online competition that takes place from June 29th to July 1st. Athletes who finished up to 2 placements below the cut line to get an invitation to Madison will have their final chance then.
The Games will take place on August 3-7 in Madison, Wisconsin, United States.