THE PROBLEM WITH CROSSFIT
In a youtube video, Chris Heria of OFFICIALTHENX breaks down the problem with Crossfit as he sees it.

THE RESPONSE FROM CRAIG RICHEY
My Response has just gone live on the YouTube channel. Let's get the community behind this video and not let a viral video attack the integrity of our sport ✌? We are more than just "kipping pull ups" and "bad form" with "no progression".
THE RESPONSE FROM BROOKE ENCE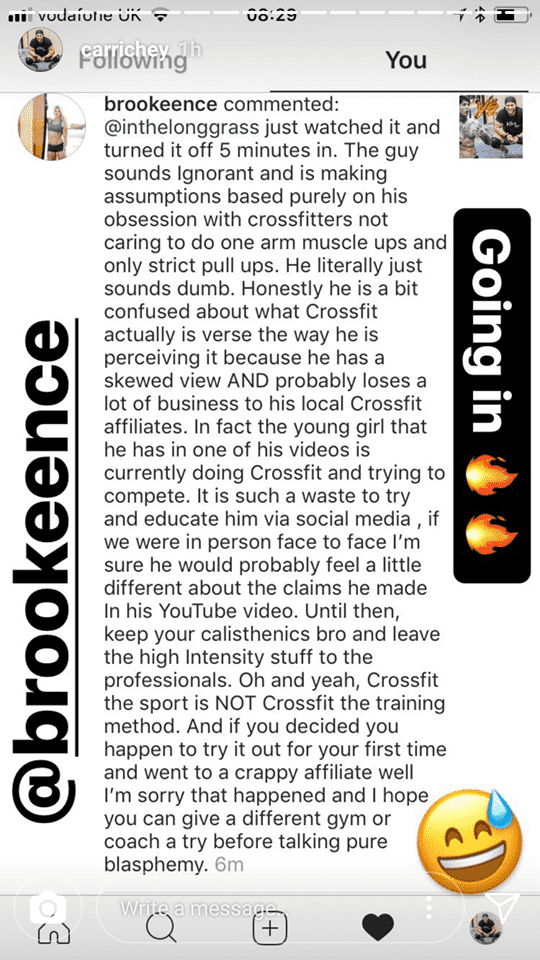 What do you think about the video from Chris Heria? Let us know in the comments section below.