7. 100 Handstand Push-Ups
EMOM Until 100 Handstand Push Ups:
Even Minutes: Max Strict Handstand Push-Ups
Odd Minutes: 50 Double-Unders
Continue until you complete 100 strict handstand push-ups. Score is the total time it takes to complete the HSPUs.
Scaling options: perform deficit pike push-ups, pike push-ups, or deficit push-ups. Decrease the number of double under reps if you're unable to finish 50 within a minute with reasonable time to rest or switch to a higher volume of single unders.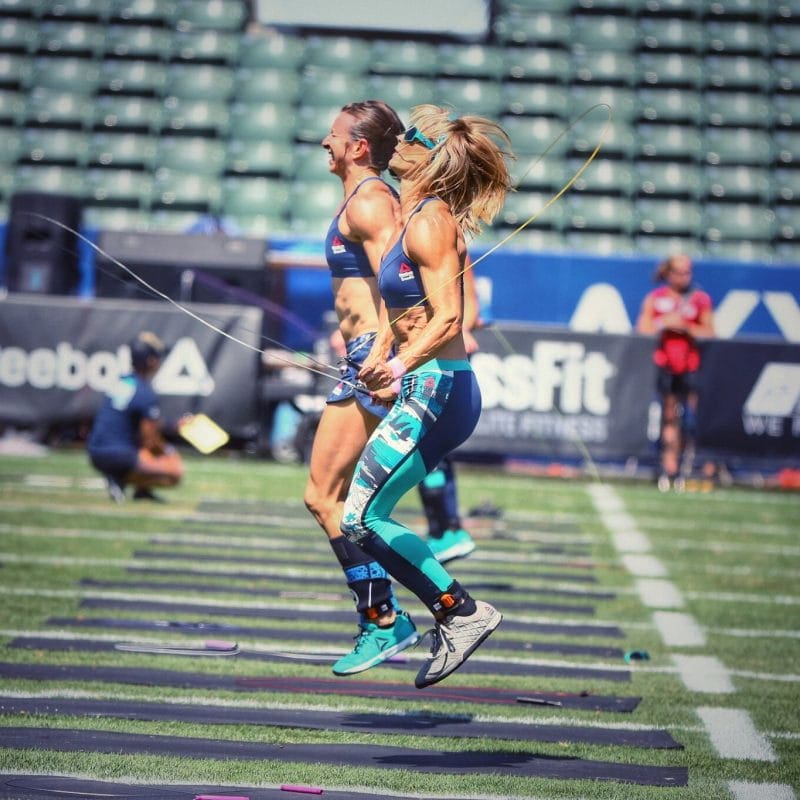 8. Orbison
EMOM for 20 Minutes:
4 Burpees
6 Air Squats
8 Sit-Ups
On a running clock, perform 4 burpees, 6 air squats and 8 sit-ups every 60 seconds, until the timer reaches the 20 minutes.
Workout by HYROX.
Read More: 20 Brutal Burpee Workouts Every CrossFit Athlete Should Try