Welcome to the BOXROX result predictions for the 2021 CrossFit Games.
We sat down, put pen to paper (and fingers to keyboards) and came up with our predictions for how we think the 2021 CrossFit Games will pan out this year.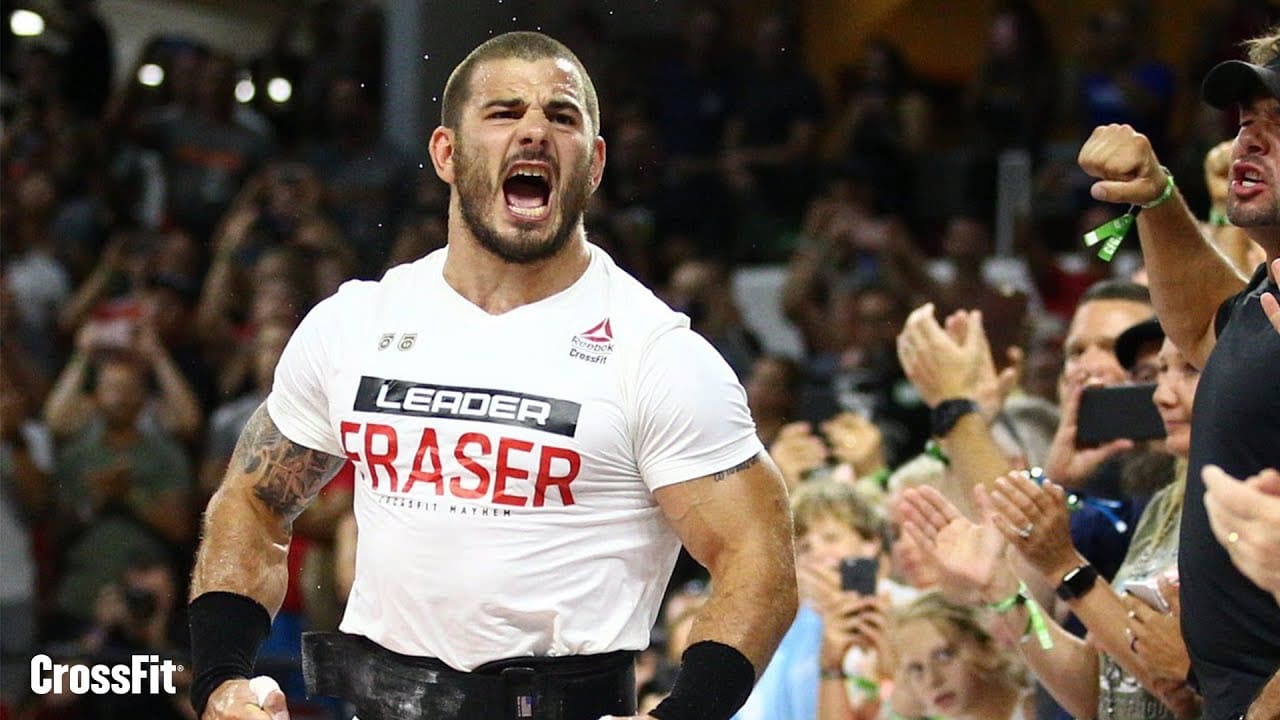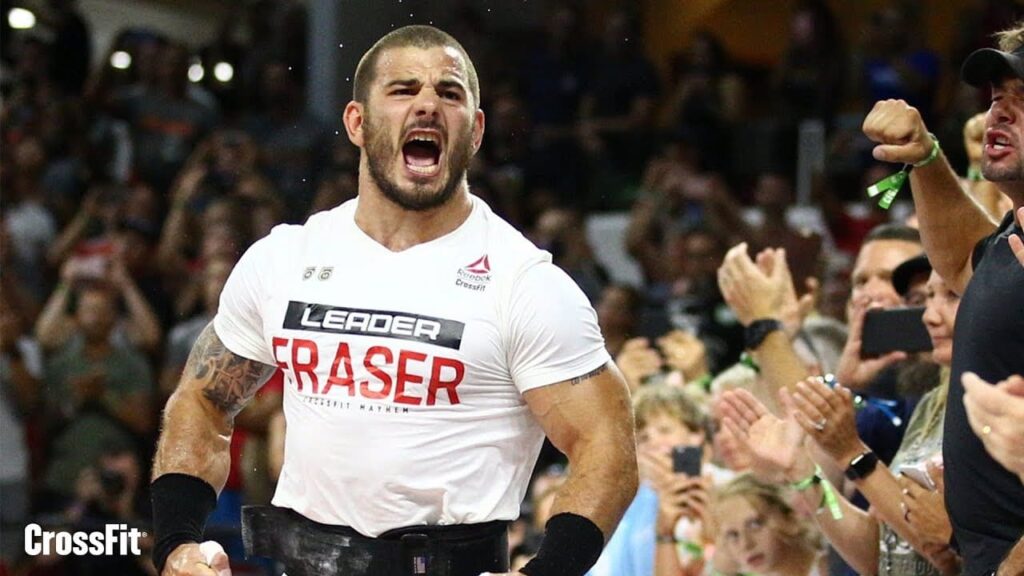 2021 CrossFit Games Result Predictions
Read through then tell us what you think.
Caro Kyllmann (Deputy Editor)
Result Predictions – Top 5 Female Individuals
Tia-Clair Toomey
Laura Horvath
Kara Saunders
Haley Adams
Gabriela Migała
You can't have a top 5 CrossFit Games prediction without Tia-Clair Toomey. Laura Horvath made her Games debut in 2018 and hasn't has great seasons since. Things look different coming into this year, having earnt top sports at the Quarterfinals and Semifinal, and I wouldn't be surprised to see her on the podium again.
Kara Saunders has been incredibly close to the top spot before and is on an incredibly strong comeback after giving birth. She's got the skills and she's got the experience and I expect to see her shine.
Haley Adams made the CrossFit Games finals last year and, while she might not have finished on the podium, she gave all competitors a run for their money. She finished a solid second in the Mid Atlantic CrossFit Championship and I think she has a strong shot at the podium.
You might not know much about Gabriela Migała, despite her earning a CrossFit Games medal in the teen division in 2016. She tied Annie Thorisdottir for 3rd at the virtual Lowlands Throwdown and she could surprise many at the Games.
I will also keep my eyes on Annie Thorisdottir, Sasha Nievas, Bethany Shadburne, Emma McQuaid, Kristin Holte and the teens crashing the elite division, Emma Cary and Mallory O'Brien.
Result Predictions – Top 5 Male Individuals
Justin Medeiros
Jonne Koski
Brent Fikowski
Chandler Smith
Saxon Panchik
Justin impressed pretty much everyone last year by qualifying to the second stage of the CrossFit Games and then finishing on the podium. Since, he's gained invaluable experience and has cemented himself as once to watch.
If you've missed Jonne Koski so far, it's time this incredible athlete made it into your radar. The Finnish athlete was a handful of points away from making the Games finals in Aromas, California, last year and won the German Throwdown.
Brent Fikowski had an incredible performance at the Dubai CrossFit Championship in December 2019 and hasn't had a chance to compete live since. After an incredible comeback at the Atlas Games, I feel we don't know what's been brewing in his gym since Dubai.
Chandler Smith was also incredibly close to qualifying to the 2020 Games Finals and it'd be a mistake to overlook him this year. Saxon Panchik has also improved year on year and, after winning the Granite Games, has a good shot at a podium spot.
Ultimately, the men's field is stacked and, with the retirement of Mat Fraser, wide open. However there's only so many to spots. I will also keep close track of BKG, Scott Panchik and Noah Ohlsen.
Result Predictions – Top 3 Teams
Mayhem Freedom
Oslo Wolfpack
Urban
Emily Browne (Editor)
Top 5 Female Individuals
Tia-Clair Toomey Orr
Haley Adams
Laura Horvath
Katrin Davidsdottir
Mallory O'Brien
I don't think anyone is going to be able to kick Tia off the top of the podium this year, but that doesn't mean she isn't going to have to work for it, there is a lot of competition out there.
Namely from Haley Adams following her rookie performance in 2019, where she only just missed out on the podium. Through bleeding hands and sickness she managed to be a threat to the other competitors, which is why she's cautiously my number 2.
The number 5 spot was hard to pick, because there are so many excellent competitors but I would love to see one of the teens up there, or even on the podium.
Mallory O'Brien is only 17 and absolutely one-to-watch in the coming years. Right by her is Emma Cary, who I would also be happy to see make an appearance in the top 10, or better yet, top 5. Both impressed hard at the Granite Games, and have proved they can play with the big boys.
Top 5 Male Individuals
Pat Vellner
Justin Medeiros
Scott Panchik
Brent Fikowski
Chandler Smith
This year's CrossFit Games in the Male division is anyone's to win. With Mat Fraser out, the field is open wide once again for the best in the sport to prove they can take his place.
My first choice is Pat Vellner, given his strong performances in recent years; coming second in 2018 and then winning the CrossFit Atlas Games this year, plus has a slight experience advantage over 2020 Rookie and fan favourite Justin Medeiros.
I think it will be an all-out war for the podium this year, and both Brent Fikowski and Chandler Smith both have a shot. Both have done consistently well over the years, and with Fikowski's massive Semifinal comeback proving he has what it takes, and Chandler's move to Ben Bergeron's CompTrain team, both have upped their chances of ranking high this year.
Top 3 Teams
CrossFit Mayhem
Fourmixx Brazil
Eikestad Mighty Oaks
While CrossFit Mayhem will always remain dominant and hard-to-beat, I would love to see a non-US team podium at the Games this year, which is why I'm throwing my support behind Brazil's Fourmixx and South Africa's Eikestad Mighty Oaks!
Robert Born (Editor)
Result Predictions – Top 5 Female Individuals
Tia-Clair Toomey-Orr
Kara Saunders
Katrin Tanja Davidsdottir
Haley Adams
Kristin Holte
As you can see, Tia-Clair Toomey is still the undisputed favourite to win the CrossFit Games. The more plausible question is: who will be on the podium next to her?
I would love to see Kara Saunders go head-to-head against her Aussie rival Tia. Perhaps a do-over of 2017's Fittest Woman on Earth when milliseconds decided Tia won and Saunders came in second. Also, mama bear has power.
Davidsdottir usually manages to be around the top 5 Fittest on Earth since she won the Games twice in a row. Haley Adams can actually surprise us by being on the podium, as she will prove once again she is on the path to becoming Fittest on Earth.
Result Predictions – Top 5 Male Individuals
Scott Panchik
Jayson Hopper
BK Gudmundsson
Chandler Smith
Justin Medeiros
As Kara Saunders has her mama bear strength, Scott Panchik has dad strength. I believe his short spell with Rich Froning at Mayhem Freedom could place him high in the podium, perhaps even the top.
Jayson Hopper shocked many people by winning the Mid-Atlantic CrossFit Challenge Semifinals, but it won't be shocking for me if he also gets a place on the podium this year.
In my opinion, the third-place could be any of the names I mentioned above, or even Cole Sager, Noah Ohlsen, Brent Fikowski, Pat Vellner, Jeffrey Adler or Jonne Koski. Truly, I flipped a coin and landed on Gudmundsson, Smith and Medeiros.
The male division has never been this exciting!
Result Predictions – Top 3 Teams
CrossFit Mayhem Freedom
Invictus
I1UVIT
Despite having three new team members, Rich Froning and CrossFit Mayhem Freedom will probably win again. Rich Froning almost gave up on competing at the beginning of the year, but he said he only competes to win, and win he is good at.
Invictus has proven to be the next best team across Quarterfinals and during the Open as well and it will be difficult to see this team not on the podium.
Robbie Wild Hudson (Editor in Chief)
Result Predictions – Top 5 Female Individuals
Tia-Clair Toomey-Orr
Haley Adams
Kristin Holte
Katrin Tanja Davidsdottir
Amanda Barnhart
To keep things more interesting I tried to choose some different names and entertain some wilder predictions for the CrossFit Games this year.
However on the women's side, I simply cannot see Tia-Clair losing. She will continue to take the top spot until she decides not to anymore.
Haley Adams just keeps getting better and better, and I think she will continue that trajectory in 2021. When Tia-Clair retires, I predict that she will be the next female Individual successor. When there's a global pandemic raging and you're stuck training in a barn gym, it's not so bad for Rich Froning to be one of the other CrossFit athletes and mentors in the same place.
Kristin and Katrin are always solid and I see no reason for that not to continue this year.
Laura Horvath, Kari Pearce, Amanda Barnhart, Brooke Wells and Bethany Shadburne will all fight it out to edge into the top 5 – 8 places.
Result Predictions – Top 5 Male Individuals
Bjorgvin Karl Gudmundsson
Pat Vellner
Chandler Smith
Jeffrey Adler
Adrian Mundwiler
BKG's record demonstrates that he consistently deserves to be on the podium at The CrossFit Games. 2021 is his year to take the top spot.
Training by himself in a remote Icelandic box most of the time, I think that he will be one athlete that has psychologically weathered the storm very effectively throughout the disruptions to the CrossFit season.
He has the experience, the skill and the confidence to take the top spot in Madison.
Vellner is a safe bet and Chandler Smith is another CrossFit athlete that has great things ahead of him.
Jeffrey Adler is solid across the board and I believe last year at the Ranch will have added significantly to his competition experience and confidence. I'm looking forward to seeing that in practice on the field and under the Friday night lights in Madison.
Adrian Mundwiler is severely under-rated and my outside pick for great things this year.
I also wouldn't be surprised to see Jonne Koski, Justin Medeiros, Scott Panchik and Brent Fikowski in the top 5 either if the rankings don't go the way I predicted.
Top 3 Teams
CrossFit Mayhem Freedom
Omnia
CrossFit Oslo Wolfpack
I think Rich has got it in the bag again.
What you think? Share the article and post your result predictions.