Whether you're following the Tour de France or just enjoy a gravel ride with your friends, we can all relate to some good cycling memes. From the lycra to the little helmet hats, gas stop snacks and punctured tires, the highs and lows of cycling are universal.
In the CrossFit scene, cycling doesn't pop up too often. Swimming and running are far more likely to make an appearance in your WOD, but that doesn't mean we haven't seen cycling at the CrossFit Games, or that it isn't an awesome tool for training endurance, as well as having fun.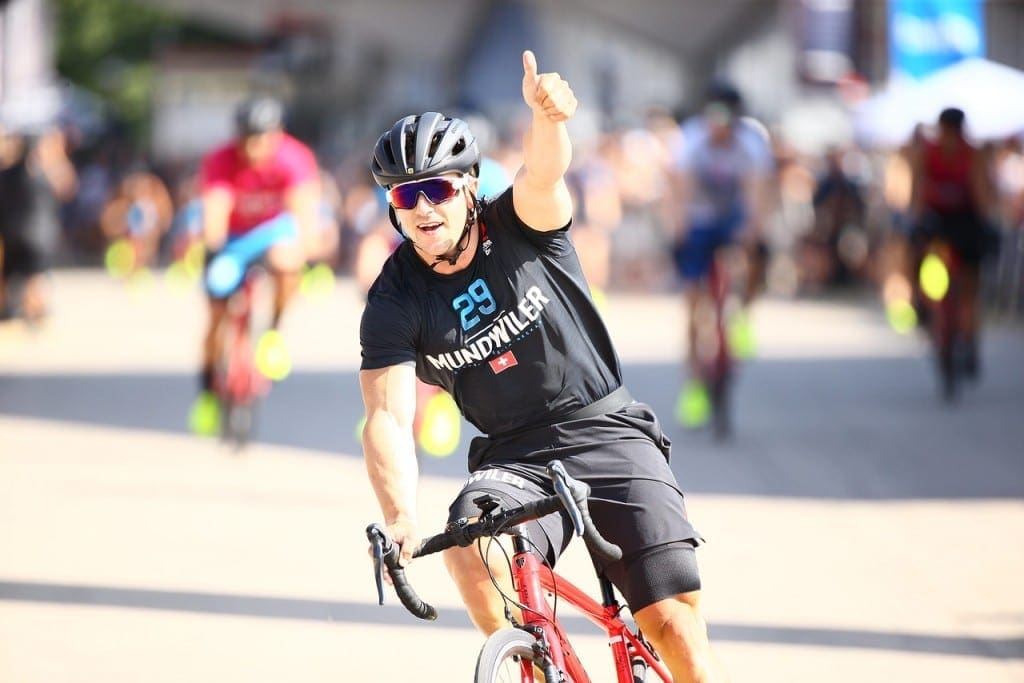 Here are some of the best (and most relatable) cycling memes we could find on the internet.
1. Cycling Memes: Sweet Relief
Sometimes there is always the perfect hole for a good scratch.
2. Felt cute, might delete later
Snack stops always feel extra cute when you're halfway through a distance ride.
3. 👀
Who doesn't hate e-scooters?!
4. FTP?
I honestly have no idea what an FTP is and I'm honestly fine keeping it that way 🙂
5. N00b
Of all the cycling skills, wheelies are of the absolute most important.