CrossFit has announced an update on its drug tests conducted during the Semifinals and two new names popped up: Benjamin Wadham and Sandra Annett. Annett is appealing the case, but CrossFit did not reveal if the same was true regarding Wadham or possible sanctions.
Two weeks to the CrossFit Games and two more athletes have been named after failing a drug test at their respective CrossFit Semifinal. Benjamin Wadham is a member of team CrossFit Mayflower (7th at Strength in Depth) and Sandra Annet is a member of CrossFit East Woodbridge (5th at the Atlas Games).
At this moment, officially confirmed, are 19 athletes who failed their drug test during a Semifinal competition this year – this is the largest number to date in CrossFit history in one competition stage.
Nasser Alruwayeh – 2nd at Far East Throwdown
Pedro Martins – 2nd at Copa Sur
Phil Toon – 2nd at Granite Games
Nycolas Joyal – 5th at Atlas Games
Claudia Espinosa – 3rd at Copa Sur
Sabrina Dellagiustina – Q21 CrossFit – 1st at Copa Sur
Mirela Bedore – Team CrossFit Ribeirao Preto – 2nd at Copa Sur
Willian Dalpogeto – Team CrossFit Ribeirao Preto – 2nd at Copa Sur
Lumma Roberta – Berrini Team Treta (Team Blacksheep) – 3rd at Copa Sur
Phablo Lima Nascimento – Berrini Team Treta (Team Blacksheep) – 3rd at Copa Sur
Inês Alviso – Kingbull CrossFit Paraguay – 4th at Copa Sur
Lize Burns – CrossFit Commit Okavango – 1st at Fittest in Cape Town
Mike Catris – CrossFit Aylesbury – 5th at Strength in Depth
Toby Johnson – Koda CrossFit United – 4th at MACC
Jaylond Franklin – CrossFit shoofly Storm Squadron – 2nd at MACC
Hunter Williams – CrossFit CLT – 2nd at Syndicate Crown
Stephen Wallace – Blues City CrossFit Gold – 7th at Syndicate Crown
Benjamin Wadham – team CrossFit Mayflower – 7th at Strength in Depth
Sandra Annett – team CrossFit East Woodbridge – 5th at Atlas Games.
Read More: Teams Placed 1st, 2nd and 4th at Copa Sur Disqualified, 3rd Placed Unable to Backfill Position
Two More Athletes Fail Their Drug Test
Sandra Annett – CrossFit East Woodbridge – Atlas Games
Team CrossFit East Woodbridge finished 5th at the Atlas Games but has had its Games invitation revoked after team member Sandra Annett tested positive for metabolites of stanozolol. She is appealing.
The athlete has been a part of the team since 2017 and this would have been her first time going to the Games. Due to its proximity to the Finals, the team has been automatically disqualified and the 6th place finisher at Atlas Games has already accepted their invitation: CrossFit 1855, from Canada.
Benjamin Wadham – CrossFit Mayflower – Strength in Depth
Although CrossFit Mayflower was not invited to the Games because it finished in 7th place, team members were tested and it was detected ostarine and a metabolite of oral turinabol in the sample provided by Benjamin Wadham.
Benjamin has not written anything regarding his failed drug test and CrossFit did not provide further information regarding an appealing case or sanctions to the British athlete.
What Does CrossFit's Drug Policy State?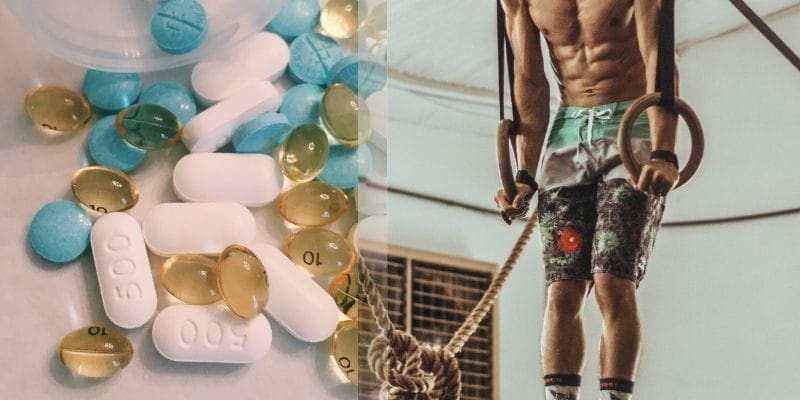 Item 13 of CrossFit's Drug Policy is what needs to be looked at.
It says 'The following will be considered in a drug test appeal:
The athlete used due diligence prior to ingesting a supplement and is able to prove the banned substance was not listed on the label. […] In this situation, the athlete must provide proof that they did not know and could not reasonably have known or suspected that they had ingested a supplement containing a banned substance.
CrossFit's Policy Drug also states that the following will not be considered in a drug test appeal:
The type or amount of banned substance detected through the drug test as banned substances is often used in small or trace amounts.
The degree to which the banned substance may or may not affect athletic performance.
It also states, in bold letters, that "athletes are solely responsible for what they put on or into their bodies."
Read More: 10 PEDs Banned by CrossFit and How They Affect the Human Body